JODHAMAL DESIGNES STEM F1 CAR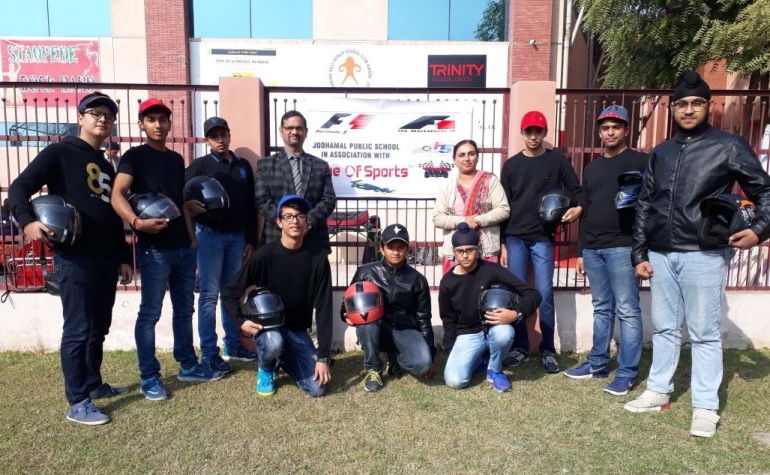 Jodhamal Public School in collaboration with Time of Sports has become the first STEM approved school in J&K and North of Delhi. STEM program is an International school based program to enhance the creative and engineering skills of students in SCIENCE, TECHNOLOGY, ENGINEERING and MATHS. This unique global platform, innovative in nature, is active in nature in 44 countries. The STEM Program is multi-disciplinary challenge in which teams of students aged 9 to 19 deploy CAD/CAM software to collaborate design, analyise, manufacture test and then race miniature compressed air powered balsa wood F-1 cars.
2 teams from Jodhamal are participating in the National F-1 in school challenge being held in Delhi. The two teams are CARBON CREW & FUSION 5. School teams from 20 states are alsoparticipating in this PAN INDIA competition. The crew of FUSION 5 are Sparshdeep Singh, NamanChandhoke, Sarthak Malhotra, Harvir Singh and Dakshesh Sharma and CARBON crew are RudrakshBhalla, AsmitSachdev, SubhangSethi and Suvinay Jain. Team are mentored by MsRoopinderKour and MsNeetuJohri. The teams have been sponsored by P. R. AUTOMOBILES (SAWRAJ MAZADA), NATIONAL GARAGE (JEEP & FIAT) & KAVERY DECORATIONS.


---
TEAM JodhamalScores Hat-trick in Pearson Quizchamps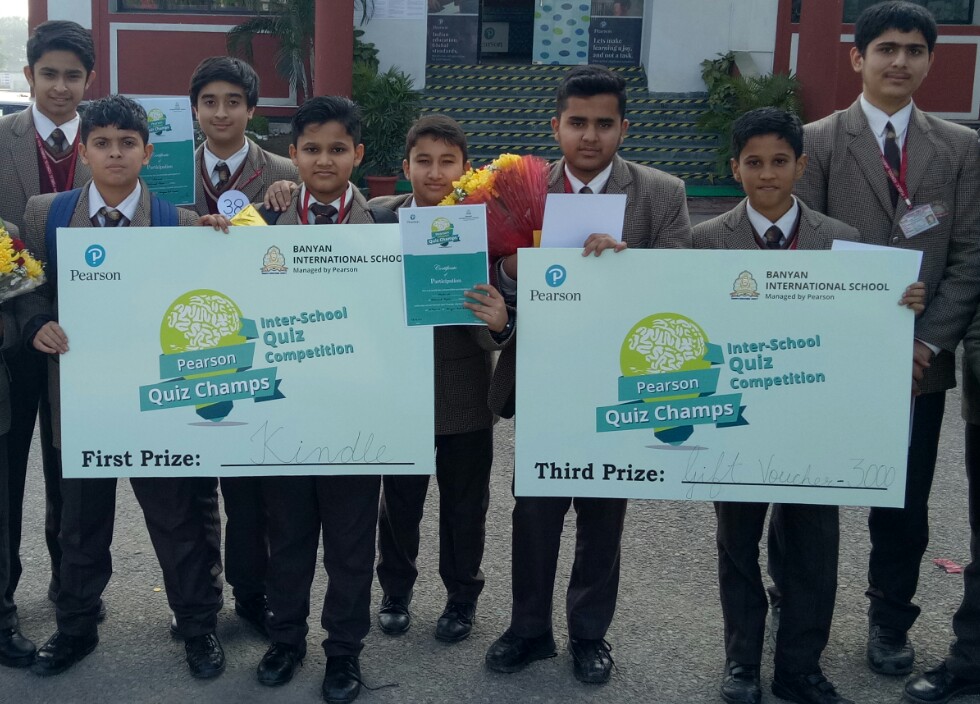 Maintaining its tradition of winning ,Jodhamal Students won the third edition of PEARSON QUIZCHAMPS, the annual quiz competition organized by Pearson Schools at Banyan International School.Jodhaml is the defending Champion of the quiz for the last two years. Three years in a row makes Jodhamal take pride of it's students and teachers and their achievements.
Total 380 students were the part of the quiz composing 190 teams. Eight teams qualified for the written round which was a mix of easy and tricky questions. Out of the total 190 teams , team Jodhamal consisting of Shivansh Pandey and Vaibhav Singh scored the highest 23.5 pointsout of 25 followed by again a Jodhamal Team consisting of SamyakShirsh and RaghavKhajuria scoring 23 points. Two more teams from Jodhamal School qualified for the stage round making it a total of four out of eight teams on the stage for the final round. The other teams consisted of Arya Mahajan and SushantPadha and Burhan Rashid and Lakshav Mahajan.
In the stage round, negotiating through different rounds of questioning and answering the team comprising of SamyakShirsh and RaghavKhajuria clinched the winner's trophy while the team comprising of Vaibhav Singh and Shivansh Pandey were adjudged the second runners up.
The winners walked away with amazon kindle worth Rs 10000 and the runners up got gift vouchers worth Rs 3000. Also the fourth & fifth position was bagged by Jodhamal Students only. This was the wonderful display of the Quizzing skills of Jodhamal Public School under the Guidance of their Quiz Master Sanjay Pandey and Mubeen Butt who intiated the Quiz Club at Jodhamal.
Principal JodhamalTrilok Singh Bist appreciated the efforts put by Sanjay Pandey the Quiz Master and felicitated the winners and participants in a special assembly today. Principal said that Quizzing develops the reasoning and logical thinking skills among the children and at Jodhamal Quizzing and MUN are the buzz words and are the way of life at Jodhamal together with the communication skills which are honed up at all stages here at Jodhamal. Winning three years in a row really speaks volumes about the interest of the little ones into this beautiful activity.


---
Parishit from Havard Interacts with Jodhamal Students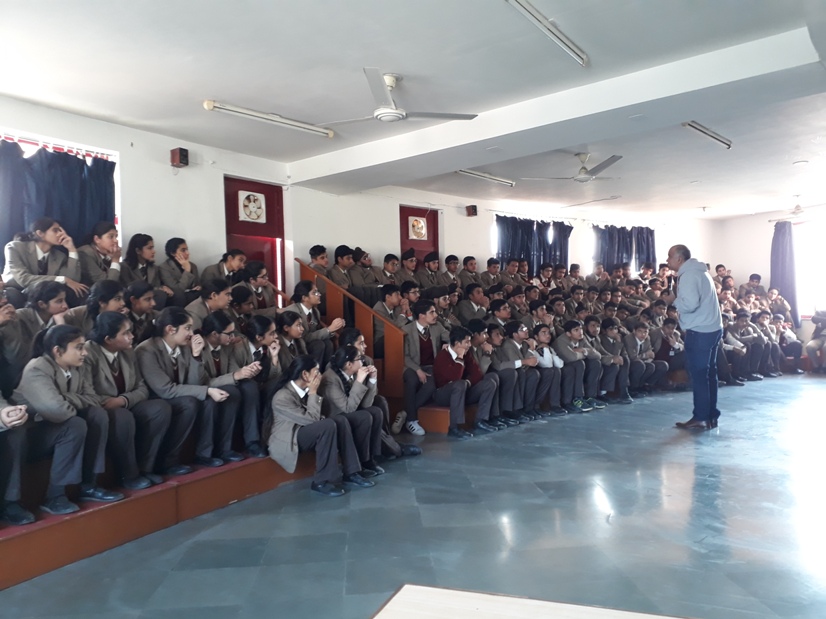 Jodhamal students had an experience of interacting with the Havard Fame Counselor ParikshitDhanda who took a session with the students of Jodhamal on how to prepare for a life time and how to balance between the studies and the hobbies.
Parikshit had made his talk so very interactive that all students felt like hearing him for more though duer to paucity of time he could not take more than an hour with the students. He gave tips on how the career options are changing and how the students are unaware of the career options which can be explored by them in the chosen subjests. He asked the kids as to how much do they know their parents and in his talks he proved that students do not know much about their parents too. Then in that case without proper research how would they know the career options related to their stream. He said that most of the parents think and associate PCB with Medical career whereas there are atleast 55 more careers attached to it and at time even more rewarding, the need is to explore and research the options and be with the changing times. Medical Transcription, Criminology, Genetic Engineering, Physiotherapy,Bio Technology, Bio Chemistry etc being few of them. He also made the kids understand that besides studies the soft skills are very imoprtant but the academic cut offs play a vital role in getting into a course. According to Parishit the subjects like Psychology are gaining the momentum as in the future it will be more of the Human studies which will fetch people more jobs and in the field of Sports the amazing change is seen in the last few years. He said few years back nobody ever thought of a wrestle earning in crores but the 21st century has made it possible for all sports to flourish be it Kabbadi, Khk Kho, Basketball, Badminton, Lawn Tennis, Table Tennis, Football or the Cricket. He told kids that even if one is not selected in the International Cricket and can only make a place in the IPLs his 7 generations can live on his earnings. Sports Management, Sports Journalism, Sports Therapy etc are some of the important courses which have been introduced today and all are highly rewarding opportunities.Students had asked a lot of questions on the diverse topics and could find soothing answers in a very befitting manner from Parikshit.
Parikshit was accompanied by EshaBaggaan alumni of Welhem Girls and the Warwick University UK.
Principal Trilok Singh Bist, Trustee NandanKuthiala and Vice Principal PoojaPanthri appreciated the session which was more like so much in nut shell and presented a memento of love , appreciation, gratitude and respect to the highly spirited speaker.Present among the gathering were Aashima Sharma, NirmaljeetSingh,Prashmi Sharma, Radhika Sharma, Coordinator Santosh Dogra, ShalimaPargal, A.O. Bharat Bhushan Sharma, SailaBanoo, Shipra Gupta and others with the students of Grade X & XI.

---
JUNIOR WINGANNUAL DAY AT JODHAMAL SCHOOL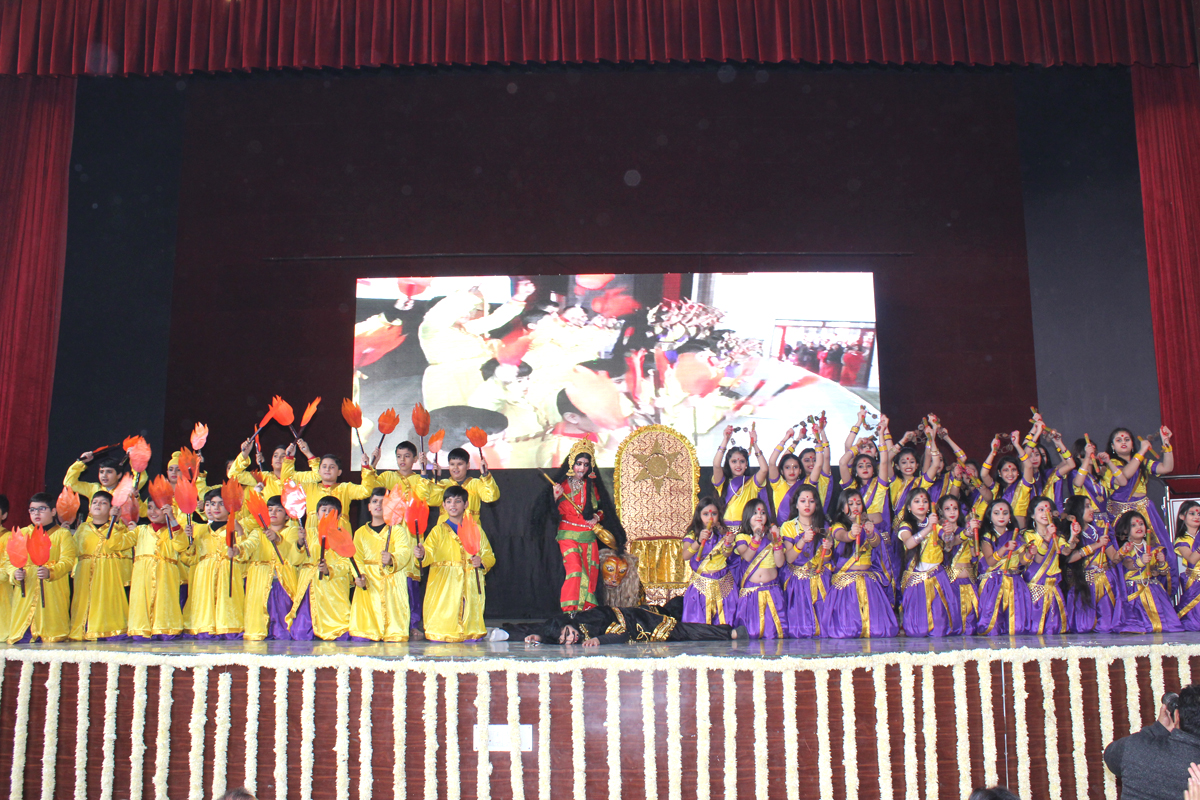 Jodhamal Public School celebrated its thirteenth Annual Day on Friday, the 1st December, 2017.
Ms. Bharti Vaid Addl. Director, Press InformationBureau, J&K State, was the esteemed Chief Guest.Dr. Dimple Chopra Deputy Director, Health Dept. was the Guest of Honour.Mr. VikarRasool MLA and Mr. FirdousTak MLC were the special guests.
Among the management the dignitaries present wereAartiKuthiala,Director and Pooja Panthri , Vice Principal.
The programme commenced with the lighting of the Ceremonial lamp to invoke God's blessings. This entailed the Welcome speech by the Deputy Head Girl Nimisha Shukla.
A feast for the soul was the Cultural dance 'Maha Shakti Vandan' based on the theme 'From Darkness to Light'. The ethnic diversity of 'The Diwali Dance' enthralled the audience while the 'Christmas Dance' heightened the spirts of the onlookers.
An adaption of the timeless epic 'Akbar Birbal' was enacted to its true glory and the rhythmic verses of Qawwali left the audience mesmerized.
A splash of colours was added with the Carnival dance and the Hula –Hoop Gypsy Dance displayed the agility of the young dancers. The hard work and toil of the art and craft department, reflected vividly through the 3D movable props displayed on stage.The efforts of Nivedita Sharma, Chandra Shekhar, Amandeep Kaur and Anjali Bharti for preparing the exclusive paintings and props were applaud worthy.
Sonia Mahajan, CCA Coordinator, ShrutiBakshi and Aadi Sharma were the main choreographers for the event.
Mr. NandanKuthiala, the Trustee, spoke of the future plans of the school and emphasized about the RAI BAHADUR JODHAMAL KUTHIALA scholarship for girls studying in class 9th and 12th in Govt. Schools, affected by cross border shelling.
The well synchronized Orchestra and chorus singers were blissful to the ears and transported the audience to the 60's and 70's. Efforts of the Choir Mentors Poonam Mahajan, Deepak Kumar, SubhashDey and MK Sahil was applause worthy.
The Principal, Trilok Sing Bist congratulated the school stakeholders for the No. 1Ranking of the school in the whole of J&K, By the Education World, for the third consecutive year. Mr. Bisthighlighted the exceptional results of class X and XII. It is a global bench mark for Jodhamal Public school to be the first school in Jammu and Kashmir to conduct the prestigious Trinity College London exam. Jodhamal has been included in the list of Top 50 Schools of the country by Fortune Magazine and Price Water House.
Ms. Bharti Vaid Addl. Director ,Press InformationBureau stated that she was very happy to note that Jodhamal School has excellent academic results of class Tenth and Twelfth. He gave special mention to the developing Infrastructure and accentuated that Jodhamal to be the pioneer in the world of education.
Ms. Ranju Malhotra and Urmila Kaul, Coordinators presided over the prize giving ceremony. The Vote of thanks was proposed by the Deputy Head Boy Arya Abrol. The programme was compered by the junior team of smart oratory experts. The programme culminated with a pious shlok and the National Anthem.

---
UN COLLABORRATION MEETING HELD AT JODHAMAL SCHOOL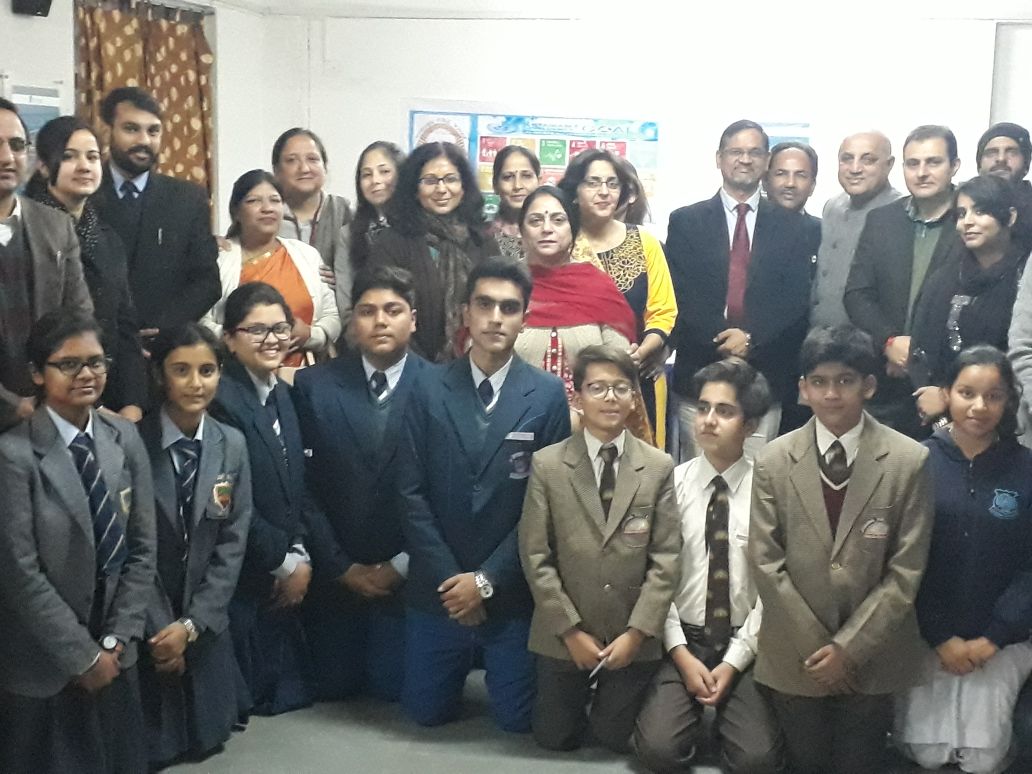 Humanity has entered the era of sustainability with a global commitment to fulfil the great promise of 2030 Agenda for sustainable development. –Gandhi Global Family (GGF), J&K and Gandhi Peace Foundation (GPF) Jammu Chapter have joined hands in collaboration with United Nations Information Centre (UNIC) New Delhi, to promote 17 UN Sustainable Developmental Goals (SDGs).
UN-collaboration Jammu meeting was held in Jodhamal Public School. Each school representative presented power point presentation and video clips of allotted goal like'Good Health & Well-Being' by Tiny Tots Senior Secondary, `No Poverty' by Alexander Memorial School, 'Life Below Water' by Model Academy, 'Clean Water & Sanitation' by Jodhamal Public School, 'Life on Land' by Heritage School, 'Partnership for the Goals' by K C International School, 'Zero Hunger' by G D Goenka School, 'Reduce inequality by Doon international School, 'Decent Work & Economic Growth 'by Lawrence Public School,Gender equalityby Jammu Sanskriti, Climate change by JK Public School, Shiksha Niketan school.
Padamshree S.P Verma, Vice Pesident of GandhiGlobal Family and Dr Seema Rohmetra, Coordinator of Gandhi Peace FoundationJammuChapter,appreciated school efforts to promote goal No.6- clean water and sanitation not only in school but also in Govt schools,which have been adopted by Jodhamal fraternity.
On the occasion of this meeting, Padamshree S.P Verma, Vice President of Gandhi global family J&K and Dr Seema Rohmetra, Coordinator GPF, Jammu Chapter, threw light on the millennium developmental goals and also focused upon the strategies and the mechanisms to take these goals forward.The various Principals and the core members of the organizations, who attended the meeting, included, Dr Sapna Sangra (Co coordinator GPF), Dr Monica Narang, Dr C.M Seth, Mr Subhash Shastri president of National Maj doorconference Jammu.
Mr Trilok singh Bist, Principal of Jodhamal publicschool presented vote of thanks and applauded the efforts for different school coordinators. .He also congratulated his team Mrs Pratiba Sopori and Muddabir of class VIII for their efforts to conducting regular activates and power point presentation on goal no 6 clean water and sanitation.

---
JODHAMAL PUBLIC SCHOOL EXCELS IN TRINITY COLLEGE LONDON EXAMINATION RESULT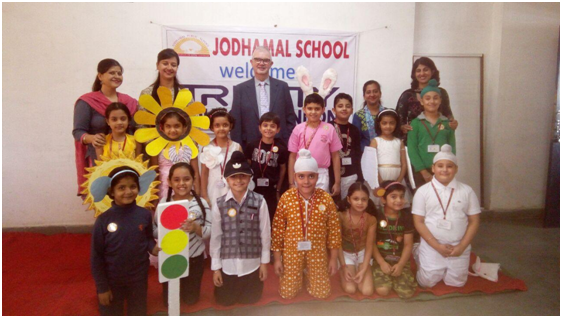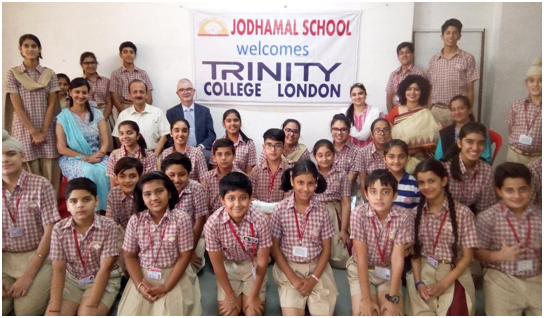 TRINITY COLLEGE LONDON EXAM WAS CONDUCTED RECENTLY AT JODHAMAL PUBLIC SCHOOL. IT OFFERED OPPORTUNITIES FOR EVERYONE INTERESTED IN PERFORMANCE AT ANY LEVEL TO DEVELOP THEIR SKILLS AND UNDERSTANDING IN A WIDE RANGE OF DISCILPINE. 250 STUDENTS FROM CLASSES PRE NURSARY TO CLASS 11 TOOK THIS INTERNATIONAL EXAM.THESE EXAMS ARE SPECIFICALLY DESIGNED TO HELP STUDENT PROGRESS. THEY INSPIRE THE LEARNERS AND MARK THEIR ACHIEVEMENT AT EACH STAGE OF THEIR DEVELOPMENT AND AT ALL LEVELS OF COMPETANCE.
THE INTERNATIONAL BOARD EXAM INCLUDED SPEECH AND DRAMA, GROUP PERFORMANCE, COMMUNICATION SKILLS AND YOUNG PERFORMANCE CERTIFICATE. THE STUDENTS WERE MARKED FOR DIFFERENT GRADES. IT GIVES A PLATFORM TO A CHILD AT INTERNATIONAL LEVEL TO RECOGNISE, DEVELOP AND HONE UP VARIOUS SKILLS WHICH ARE A NEED OF THE TIME TODAY, THUS LEAVING THE KIDS CONFIDENT AND BEING RECOGNISED AT THE INTERNATIONAL LEVEL. JODHAMAL PUBLIC SCHOOL IS THE FIRST SCHOOL IN JAMMU AND KASHMIR TO CONDUCT THIS PRESTIGIOUS TRINITY COLLEGE LONDON EXAM IN ITS CAMPUS.
THE STUDENTS WERE JUDGED IN THREE DIFFERENT CATEGORIES –PASS, MERIT AND DISTINCTION.AOVE 85% AS DISTINCTION AND ABOVE 75% IS MERIT AND ABOVE 70% IS PASS MOST OF THE KIDS OF JODHAMAL PUBLIC SCHOOL EXCELLED IN THE EXAM WITH A DISTINCTION, VERY FEW WITH MERIT AND ONLY ONE WITH PASS. THE TEACHERS AND THE STUDENTS WERE OVER WHELMED WITH THE EXCELLENT RESULT AND ARE LOOKING FORWARD TO PARTICIPATE IN THE NEXT LEVEL EXAM TO BE CONDUCTED NEXT YEAR IN THE SCHOOL PREMISES.
A SPECIAL ASSEMBLY WAS CALLED BY THE PRINCIPAL TO ANNOUNCE THE RESULTS OF TRINITY COLLEGE LONDON EXAMINATION, WHERE, THE STUDENTS WERE FELICITATED WITH THEIR REPORTS GIVEN BY MR.PHILIP THRUPP, THE EXAMINER FOR TRINITY COLLEGE LONDON EXAM FOR THE YEAR 2017-18 . WHO WAS TRAINED AT EXETER COLLEGE OF ART AND THE HARTLY HODDER STUDIO AND HAS TAUGHT SPEECH AND DRAMA TO PUPILS OF ALL AGES AND PUBLIC SPEAKING TO ADULTS. HE HAS BEEN TUTOR OF VOICE AND SPEECH AT WESLEY COLLEGE, BRISTOL AND REGULARLY ADJUDICATES AT FESTIVALS IN THE BRITISH ISLES, IRELAND, THE CHANNEL ISLANDS, SRI LANKA AND HONG KONG.
PHILIP WAS PLEASED TO EXAMIN THE STUDENTS OF JODHAMAL PUBLIC SCHOOL AND HAD HIGH APPRECIATION FOR THE KIDS AND FOUND THEIR COMMUNICATION SKILLS AT PAR WITH THE LEADING SCHOOLS OF THE COUNTRY. BESIDES EXAMINING THE KIDS IN INDIA, HE HAS EXAMINED IN JOHANNESBURG, SYDNEY, MELBOURNE, BALTIMORE, INDIA AND CANADA.
THE PRINCIPAL IN THE SPECIAL ASSEMBLY CONGRATULATED ALL THE STUDENTS FOR TAKING THE EXAM AND SETTING AN EXAMPLE FOR THE REST BY SCORING SO VERY WELL. HE ALSO APPRECIATED THE EFFORTS PUT BY THE TEACHERS AND THE PARENTS FOR GIVING IN THEIR BEST TO MAKE THE CHILD PROGRESS IN ALL ASPECTS THUS CLAIMING TO DEVELOP BETTER COMMUNICATION SKILLS REACHING TO THE NEED OF THE HOUR.
AFTER THIS ACHIEVEMENT JODHAMAL HAS JOINED THE ELITE SCHOOLS LIKE MAYO, WELHAM, DOON, DALY COLLEGE AND LIYOLA ETC. TO HAVE JOINED THE TRINITY COLLEGE LONDON EXMINATIONS AND BECOME A CENTRE OF EXCELLENCE FOR THE STUDENTS. PRINCIPAL APPRECIATED THE SCHOOL PATRON VARUNA ANAND AND RITIKA RATAN WHO WERE INTRUMENTAL IN MAKING THIS HAPPEN AT JODHAMAL BESIDES THE TRUSTEES NANDAN KUTHIALA & ARATI KUTHIALA WHO HAD BROUGHT THIS WONDERFUL BENEFIT TO THE STUDENTS OF JAMMU.
---
Trinity College London exam conducted in Jodhamal School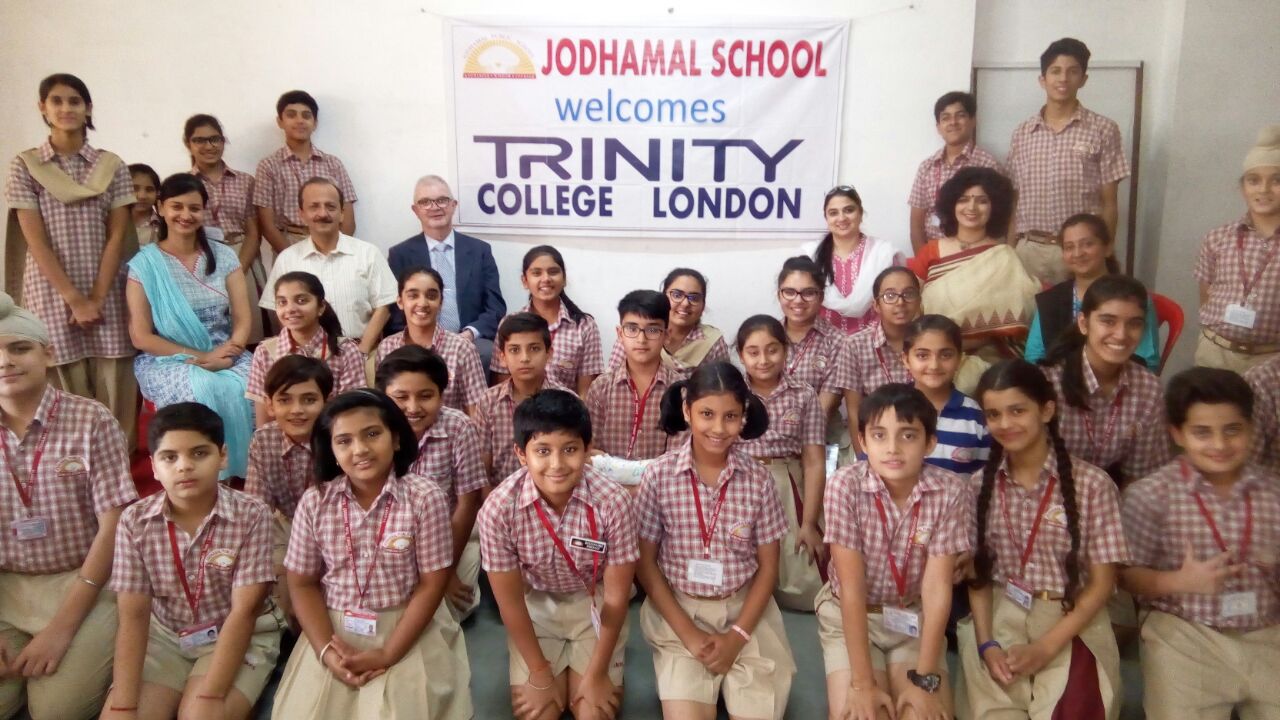 Trinity is an international exam board, 125 year old, with a rich heritage of academic rigour and a positive supportive approach to assessment. Trinity board conducts exams in over 70 countries and in India, the schools like Doon school, Mayo girls, Scindia, DPS, Shriram school Delhi , Genesis Global etc. take this exam. The exams taken by the students are fully accredited in the U.K. and recognized internationally in many other countries.
It is a global bench mark for Jodhamal Public school to be the first school in Jammu and Kashmir to conduct this prestigious exam in its campus.
Around 61 teachers from classes pre nursery to class 12 were trained professionally to facilitate the students to take the international exam. These exams are specifically designed to help student progress. They inspire the learners and mark their achievement at each stage of their development and at all levels of competence.
The study strands include Speech and Drama, Individual Acting skills, Group performance, Shakespeare, communication skills, Musical theatre and Performance arts. It gives a platform to a child at international level to recognize, develop and hone up various skills which are a need of the time today. It is a platform which not only develops confidence but also get one to be recognized at the international level.
Philip Thrupp, the examiner for Trinity College London Exam for the year 2017-18 is trained at Exeter college of Art and the Hartly Hodder Studio and has taught Speech and Drama to pupils of all ages and Public Speaking to adults. He has been tutor of Voice and Speech at Wesley College, Bristol and regularly adjudicates at festivals in the British Isles, Ireland, The Channel Islands, Sri Lanka and Hong Kong.
Philip is pleased to be examining for Trinity Guildhall and in the last years has examined in Johannesburg, Sydney, Melbourne, Baltimore, India and Canada.
Trinity College London exam was conducted recently at Jodhamal Public School. It offered opportunities for everyone interested in performance at any level to develop their skills and understanding in a wide range of discipline. The Trustee, Mr Nandan Kuthiala and the Principal, Mr Trilok Singh Bist applauded the efforts put by the students and their teachers for guiding them in a structured framework designed to encourage the progressive development of integrated performance and communication skills over time. They also added that the biggest benefit of this exam is to ease away shyness and the stage fright, fluent public speaking, stronger self-belief, smarter interpersonal skills and sharper cognitive skills.
---
Literary Fest Concludes At Jodhamal Public School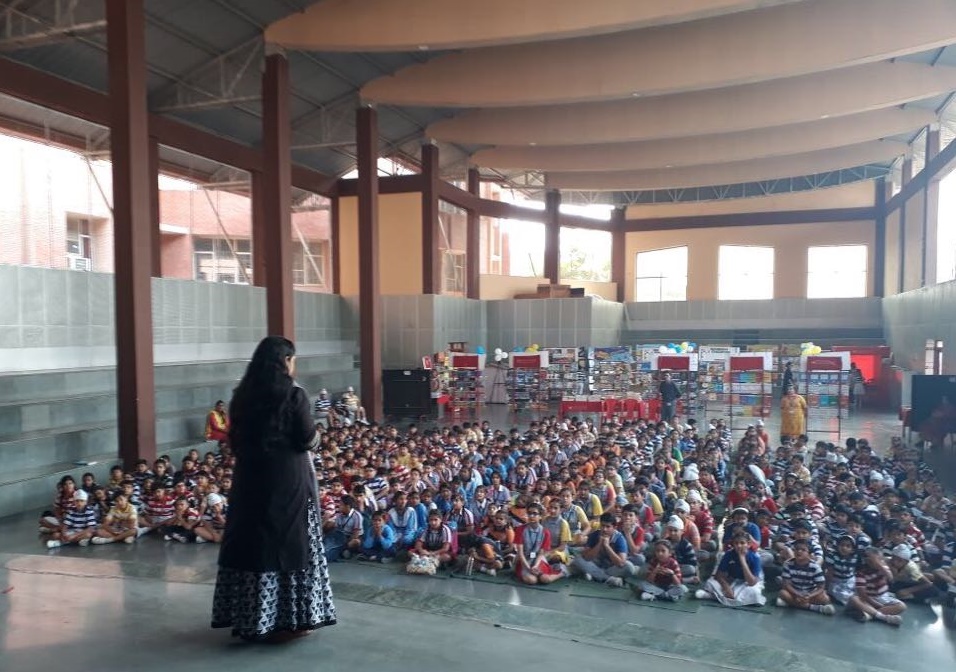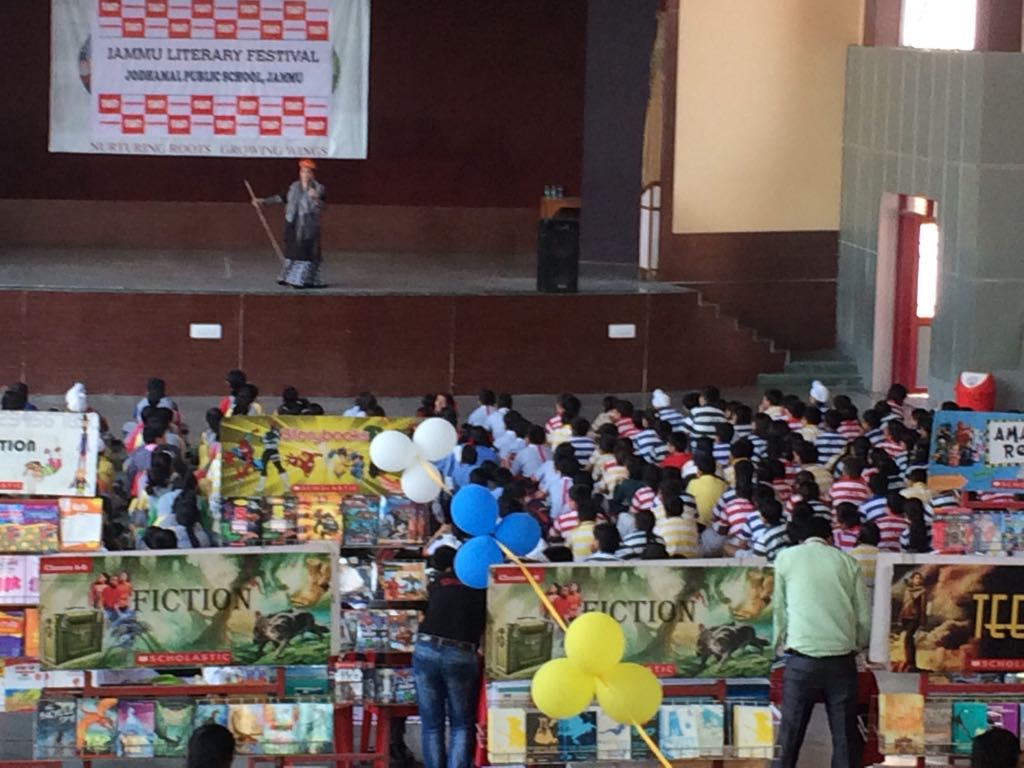 A three day long Literary fest organized by Scholastic in collaboration with Jodhamal Public School, concludes in the Multi Purpose Hall of Jodhamal School. The Chief Guest, Mr. Phillip Thrupp from Trinity College London inaugurated the Fest and declared it open. The welcome address was given by Ms Radhika Sharma, HOD (English) and felicitation of the guests was done by giving memento to all. CCE song was sung by Jodhamal Kids in synchronization by the choir group. The dignitaries were escorted by the Trustees, Mr Nandan Kuthiala, Arati Kuthiala, Principal, Mr Trilok Singh Bist and Vice Principal, Ms Pooja Panthri for the browsing of books available by Scholastic, a very famous publishing house. The Chief Guest, Mr Phillip implored on the need that to surf and read books as knowledge matters, but not in vacuum. It has to be connected with enquiry and problem solving, fluency with critical thinking that's what will matter. Mr Phillip also spoke to the students about the importance of reading and developing a capacity and taste for reading, as it gives access to do whatever has already been discovered by others. There was a story telling session by renowned story teller Mrs. Simi Srivastav, of international repute. On day one of this literary extravaganza. A heavy in pour of students from all across the Jammu city was seen as they could not get enough of Mrs. Simi's iconic story telling. On day two, eminent cartoonist Mr Ajit Narayan of international fame did sessions with students and suggested that cartooning is not just a medium for recreation and amusement, it is a depiction and a mirror reflection of non-trivial and sensitive issues in our society. The teaching faculty also had the golden opportunity to have a one on one interaction with Mr. Ajit Narayan and benefit from his experience. Students of different schools cartooning sessions and enjoyed surfing of all genres of books under the one roof. The initiative taken by Jodhamal Public School, for inculcating reading habits amongst the children was appreciated by one and all and added to the legacy of Jodhamal Public School by successfully concluding yet another glorious seasons of Litfest-2017.
---
Whirlpool Interschool Rolling Championship for Preprimary organized at JMPS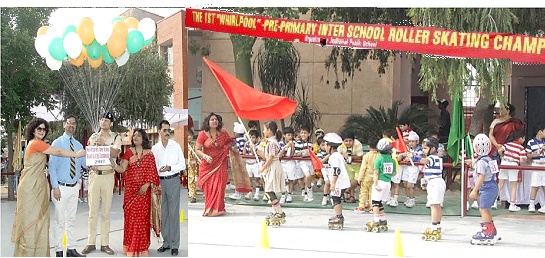 1st Whirlpool Inter-school Roller Skating Competition was held for preprimary block at Jodhamal Public School skating rink during the school hours. It was the first time where zooming skaters went buzzing on their roller skates on tiny feet of little children hailing from different schools such as Jmps, KC International, Model Academy,Lutheran Academy,APS, Tiger APS,Rich Harvest,Stephens International,KidzeeSidhra, Pre primaryKidzee Gandhi Nagar, VardhmaanBalVatika etc. The children participated with full zest as they had come all prepared for different activities already allotted to them such as Inline skating, Quads skating (looseskates, bearing skates) and the most mesmerizing event of all was the fancy dress on wheels which took the heart of all as the children were all dressed in different attires like lord Venkateswara with props and fisherman etc. The children had prepared certain entertaining items like dances and songs to break the monotony and to cheer their fellow mates were much appreciated by all. All activities were judged by a panel of judges who had tough time while making judgments, as each child was one better than his nearest rival.The Chief Guest for the event was SP Operations Shri.Vinay Kumar Sharma who was spell bound by the enthusiasm and sportsmanship of not only the little ones, but also their mentors. The entire competition was witnessed by the Principal Mr. Trilok Singh Bist, the school management and the honorable chief guest. They all appreciated and lauded the efforts of Coach Mr. Kamal Anandto make this event successful. A vote of thanks was given by the Principal, Mr. Trilok Singh Bist. The beaming winners were declared in the end with names are as VidyashiRakwal, ShreruyaVerma, Medhavi Mahajan, VedantJamwal, Advick, Vihaan Gangotra, Anurav Mahajan, OmanshSingla, Sidakh, AaishNabi, Sheikh Zainab, Pavik, Pearl Suri, Rudhika, Manya, Pratham Dev Singh, Jai Aditya, Jasandeep, Ansh, Davick, Aruman, Yuvraj, Manit Jain, Ashwin, Narayan Bakshi, Harmehar Singh, Gurshabad, Seeratdeep, Sugandh, Divya Shakti and Kaira Singh.
---
Jodhamal All Set For Jammu Literary Fest-2017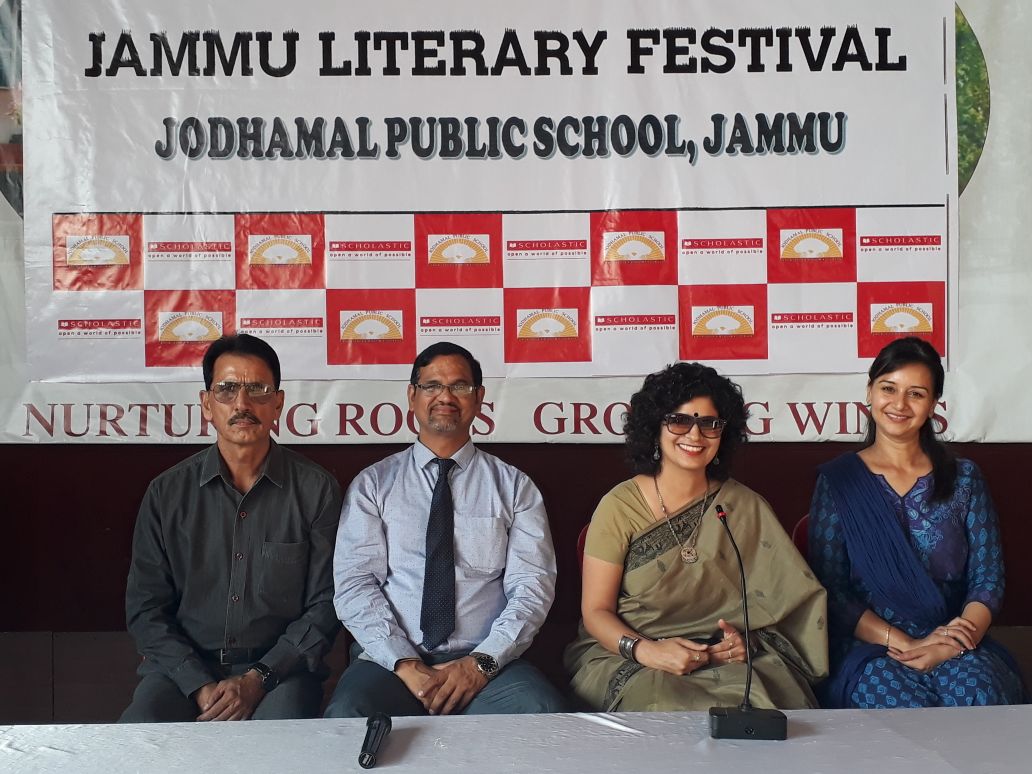 Jodhamal Public School is all set to host Jammu Literary Festival-2017 on 27th , 28th and 29thOct 2017. The festival is being organized by the Scholastic in collaboration with Jodhamal Public School, with a vision of "Putting a Book in Every Child's Hand" and to promoting reading practices among children. This was disclosed by the Principal, MrTrilok Singh Bist, today during a Press Conference in Jodhamal Public School. He stated that this festival will focus on adding 10 minutes a day to a child's reading, be it a newspaper, magazine or the novels. The festival will try and create new young writers of 21st Century. The festival will be inaugurated by Prof. Phillipe from Trinity College London UK on 27th Oct 2017 at 9.00am and many famous personalities will also be present at this auspicious occasion. This three day long, multi-faceted Jammu Literary Festival-2017 has several stimulating components designed to give parents and the students an enriching experience, with a great blend of literature, culture, art and heritage. HOD English, Ms Radhika Sharma said that this literary festival will give a greater exposure to the Jammu Kids and we will be able to generate interest among future of our country for reading and writing. During this festival, there will be a Cartooning Sessions by famous Cartoonist MrAjit Narayan and Story Telling Session by renowned story teller Mrs Simi Srivastava. In addition there will be a children's book fest crammed with activities, stories and study skills. The Scholastic has tried their best to create a unique event for parents to attend with their children. The Principal said that all the CBSE School from Jammu, Akhnoor, Nagrota and Samba are participating actively in this Festival. Also, all the parents have been invited and are expected to visit this festival on 29thOct 2017, which is open day for all. Present on this occasion were Trustees Jodhamal School, Mr Nandan Kuthiala & Mrs Arati Kuthiala, Vice Principal MrsPooja Panthri, Administrative Officer, Mr BB Sharma and Coordinator MrsRanju Malhotra.
---
Jodhamal School Ranked No. 1 in J & K third Year in a Row
(Among the Best 30 Schools Pan India by C Fore Survey )
Jodhamal Public School Jammu is once again ranked number one school of Jammu & Kashmir for the third year in a row. Leading career magazine Education World has recently published its list of best Indian schools for the year 2017-18 in which Jodhamal Public School has made a mark by scoring 1163 points on 14 different parameters giving a good lead of 41 points to the second ranker school in J & K. Jodhamal has been ranked among the best 30 school Pan India in the category of the Day Co-Educational Schools out of a 1.4 Milliom Schools across the country. Mr. Nandan Kuthiala and Arati Kuthiala the trustees gave the credit for this achievement to the staff , students and the parent's cooperation during all these years. Jodhamal students have made it to the top notch schools with their zeal and enthusiasm to participate in all competitions all over the globe and by making a mark everywhere.

The Education World India School Rankings 2017-18 ranks the country's best schools under 14 different parameters .The survey was conducted countywide by 127 field representative of the well-known Delhi based market research and opinion polls company "C fore" for over four months in 27 cities including Delhi, Mumbai, Chennai, Kolkata, Bengaluru, Hyderabad, Pune, Lucknow, Indore, Jamshedpur, Darjeeling,Gowhati,Merrut, Jammu & Dehradun, interviewed the sample respondents and rated schools in their region on a 10-point scale across 14 parameters -- academic reputation, co-curricular education, teacher welfare and development, competence of faculty, co-curricular activities, sports education, individual attention to students, life skills and conflict management education, infrastructure provision, leadership/ management quality, special needs education and internationalism etc. Jodhamal has made a mark by being in the best 10 schools across India for Leadership Quality and Infrastructural Facilities. Principal Trilok Singh Bist along with Bhim Rathke, Mentor Jodhamal; Nandan Kuthiala, Trustee & Arati Kuthiala, Director of Jodhamal had gone to receive the award in a Glittering Award Ceremony at Hotel Leela Ambiance Gurugram and said that this award is an outcome of the hard work of all the students and staff members supported by the Parents and School management. Bist also said the forward looking vision of Nandan Kuthiala & Arati Kuthiala is one of the most important factor for this feat under the able mentorship of Bhim Rathke a Delhi Based professional who has been mentoring us for the last six years.
---
Jodhamal Ranked in Top 50 Future Schools by Fortune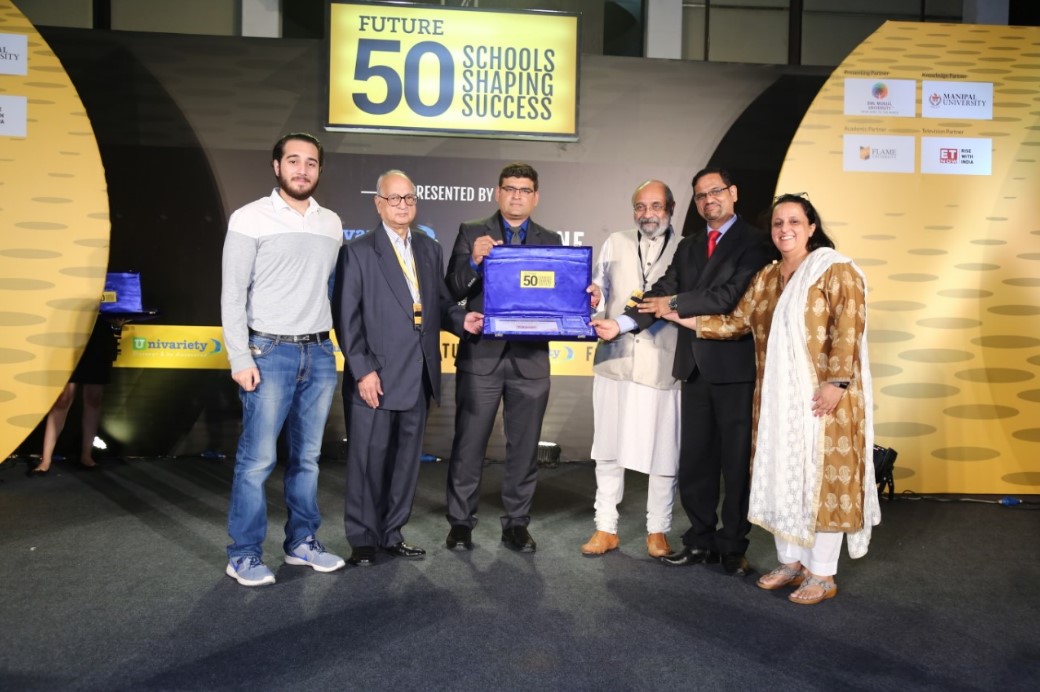 In a Mega AWARD Event at The Grand Hotel Vasant Kunj on 6th October 2017 Jodhamal Public School was awarded the Future 50 Schools Shaping Success Award by the Famous Future Magazine in collaboration with the Singapore Based online Career portal Univariety. There were around 650 schools which have undergone the Processing for this prestigious award and all students, teachers and parents of the senior school were involved into it to give and evaluate online the performance of the schools. It was a proud privilege for Jodhamal Public School to be recognized among the Best 50 schools in India and for joining the elite schools like Mayo Boys, Mayo Girls, Pathways, Scottish High, Singapore International School, Mumbai, Vasant Valley New Delhi and many more such schools which are delivering the 21st century education with a global outlook. Principal Trilok Singh Bist, School Mentor Bhim Rathke and Trustee Narayani Kuthiala Sibal received the award in a glittering ceremony at New Delhi where each one appreciated the efforts put in by the Team Jodhamal for achieving this prestigious award. Award was presented by the famous educationist Sumer Singh and CEO of Univariety Jaideep Gupta. In this award ceremony Director IIT Delhi V Ram Gopal Rao and Principal Lady Shri Ram College Delhi , Suman Sharma were awarded the Catalist of Change award for their distinguished services to the society. Trilok Singh Bist said it was such a pleasure to receive such an award amongst such elite gathering that words are not enough to express. He again stressed on the fact that this accomplishment was possible just because of the students, faculty members and the parental cooperation at all times and of course due to a forward looking management which is ever ready for the change in the interest of the students fraternity.
---
Jodhamal Principal Trilok Singh Bist Awarded the CBSE National Teacher Award for 2016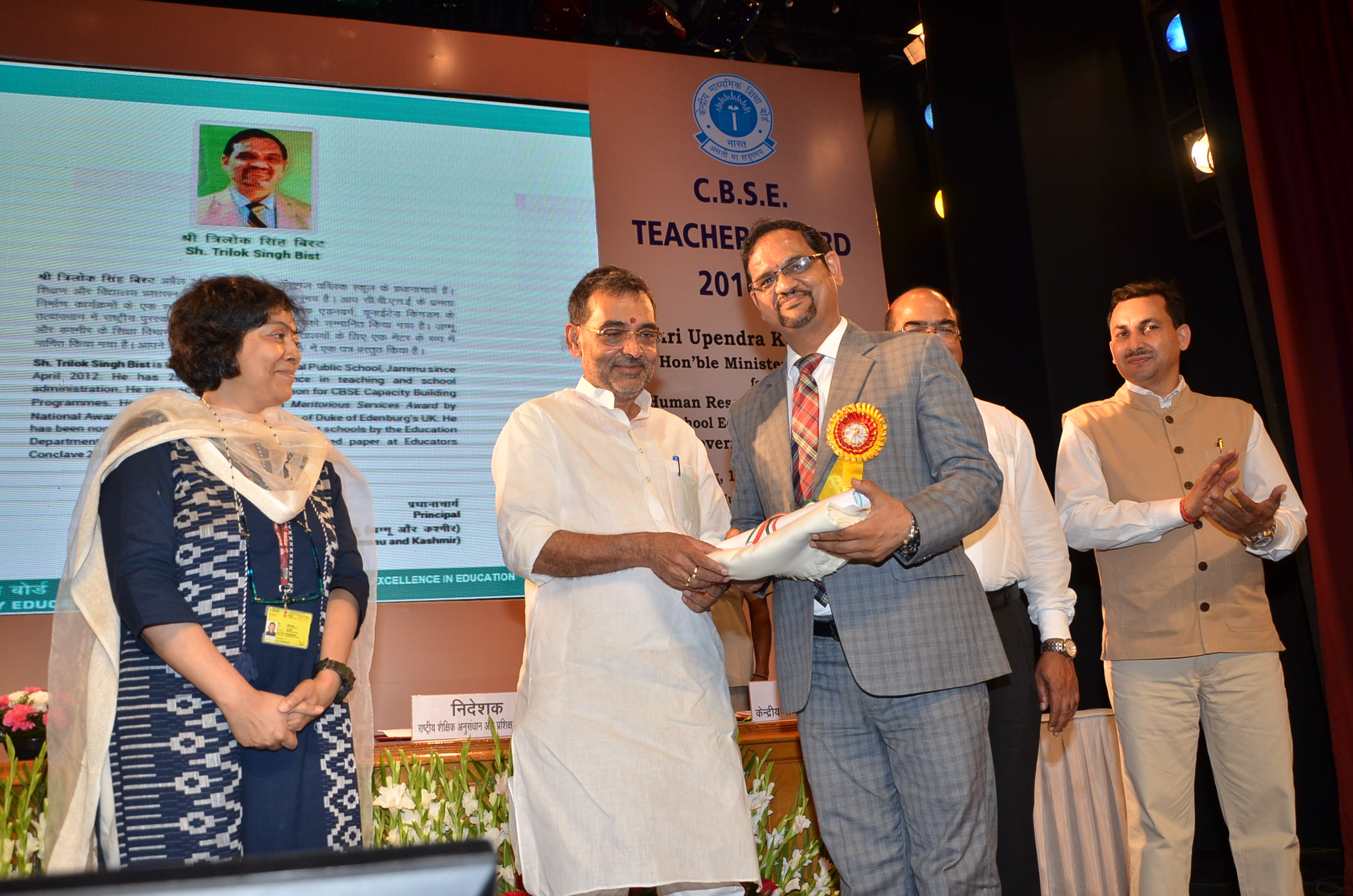 Jammu & Kashmir Principal Trilok Singh Bist was awarded the CBSE National Teacher Award in a glittering function at the Rail Musieum Auditorium atChankya Puri , New Delhi which has brought a lot of accolades for J & K State. Trilok Singh Bist, the Principal of Jodhamal Public School Jammu is the only awardee conferred with the CBSE Award this year from Punjab & Chandigarh.This award is given to Trilok Singh Bist, Principal, Jodhamal Public School, Jammu ( Jammu & Kashmir) in public recognition of his valuable and commendable services rendered to the community for the cause of education as a teacher of outstanding merit is what the citation says which is awarded to Trilok Singh Bist with a Shawl and a cash award of Rs.50,000/- in recognition of his services to the Nation as a Teacher par excellence. Mr. Bist is working as the Head Teacher of Jodhamal School since April 2012 and in these five and a half years he has put in all his experience of 28 years to bring the best from within the students and also taken out the talents of his teachers and provided them with wings to fly and give their best to the society. Under his leadership Jodhamal has been ranked as No. 1 school for the last three years in a row and also Jodhamal Public School has been selected in the Future 50 Schools Shaping Success by the Famous Magazine Fortune( Forbes) and the Singapore based Univariety the Online Career Portal. Deepmala Sharma was awarded the Global Teacher Award, Mubeen Butt was awarded the Outstanding Teacher Award by Generation Global, Bhawna Madaan has been awarded the ISA Award and has been the MUN Queen of Jammu for last 5 years and wherever she takes her team they bring laurels to the state and also Sanjay Pandey is doing great guns as the Quiz Master. Poonam Sarmal is the Girls Army NCC Wing's Care Taker and Ajay Magotra is the Boys Naval NCC Wing's care taker. Dolly Chandhok and Manvinder Kaur are the Scouts & Guides Incharges who are doing a wonderful work where this year 9 students of Jodhamal are getting the Governor's Award. Bist believes in shaping the available human capital to match with his expectations by grilling and grooming them rather than cribbing about the situation. Bist is the Master Trainer for CBSE Capacity Building Programmes and has been entrusted by CBSE to conduct the CBSE Workshops at many cities including the first ever such workshop at Laddakh at DPS Laddakh last year. Shallu Sharma of Jammu under his leadership has been recognised as the National Trainer of IAYP the Duke of Edenburg's Awards. Deepta Khusso has been awarded the Outstanding Contribution award this year by National Award Authority. The list is endless when it comes to achievement of his team. While receiving the award when asked as to whom does he give the credit of his success he proudly proclaimed that it is only his mother & his late teacher Shankar Naganhalli Gaur Patil who have moulded him into what he is today right from the childhood and he was the only Principal among the 16 Principals who were awarded , who took his 87 years old mother Mrs. Kheema Bist along with his wife Leela Bist, to receive the award from the Union HRD Minister of State, Upender Khushwaha at New Delhi. It was such a proud moment for the old mother when CBSE Chairperson came to meet her and all Principals came to congratulate her. All dignitaries touched her feet as she was the senior most citizen present in the award ceremony. Present on the dias for the award ceremony wereUnion HRD Minister of State Mr. Upendra Kushwaha, Ms. Anita Karwal, CBSE Chairperson, Mr. Anuragh Tripathi, Secretary CBSE, Director NCERT and Member Secretary NCTT. Nandan Kuthiala (Trustee), Arati Kuthiala(Director), Bharat Bhushan Sharma(Administrative Officer), Pooja Panthri(Vice Principal) and all coordinators and students gave a very warm welcome to the Principal after coming back from Delhi during a special assembly. Mr. Bharat Bhushan said in his address that this award is not only a pride for Jodhamal Public School but the whole J & K State is proud of Bist's achievement and Pooja Panthri also read out the Citation for the whole school and said such achievements become an inspirations for others.
---
Team Jodhamal Shines at the Doon School, Dehradun.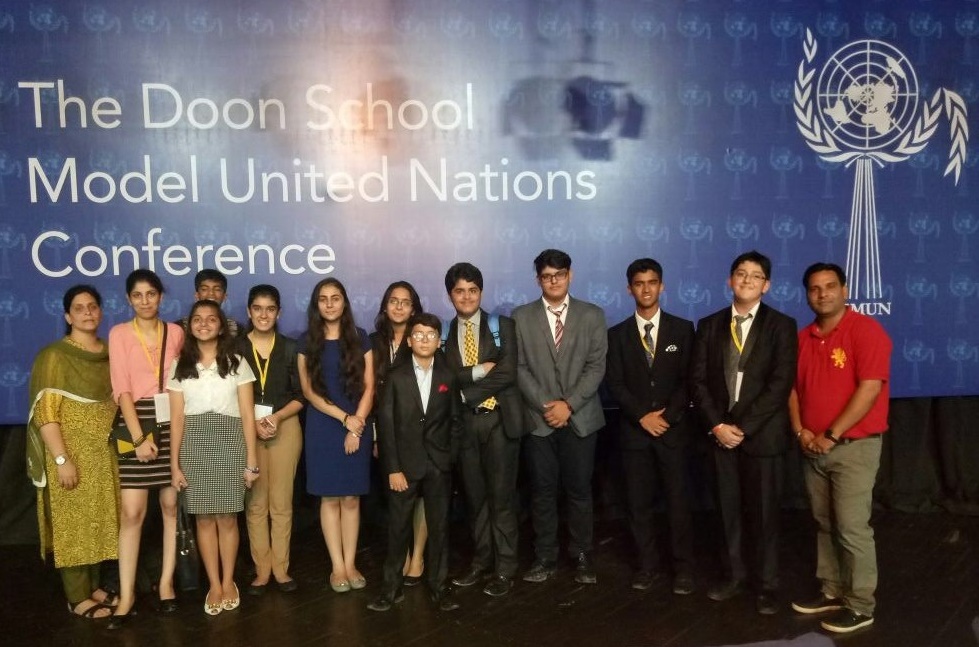 DSMUN of The Doon School, Dehradun has grown to be one of the key entries in every school's muning calendar as it has a history of attracting the best of, both, the Indian and the international delegates from the Pan-Asiatic Region. Inthe 11th Doon School Model United Nations (DSMUN) Conference participating schools wereMayo College Girls School, Mayo Boys, Sanskriti School, Modern School Vasant Vihar, Rato Bangla Nepal,All Saints College, Nainital,NPS International School, Guwahati,GD Goenka World School,Scindia School,British School, Delhi and many more in and around India participated in the conference. Jodhamalas always sent its delegation of 11 delegates to participate in the esteemed conference. This delegation comprised ofSaba Jamwal, Mudabir latifi, Mian Mohd. Raza, Harshavardhan Singh, Vidur Kumar, NayanSharma, Anahita Anand, Samanyu Reddy, DhvaniGupta, Aseess Kaur, Gunjan Singh escorted by faculty advisor Ms. Bhawna Nagpal Madaan and Mr. Sarnjeev Choudhary.The Doon School Model United Nations Conference 2017opening ceremony was attended by Congress Vice PresidentMr. Rahul Gandhi asthe Chief Guest of the evening accompanied by Ms. Priyanka Gandhi Vadra. Mr. Gandhimesmerised the delegates with his one to one interaction and speech on some of the important skills of diplomacy

All the young Muners of Jodhamal brought accolades for their Alma Mater by winning The Most Outstanding Delegate awarded to Gunjan Singh who represented Canada on the agenda 'Drafting a bill for women's rights across the world', the committee was channelizing in every aspect with an immensely intense debating forum to scrutinise discussion on all issues regarding women. The second category of award The Honourable Mention was bagged by Dhvani Gupta who represented Iraq on the agenda of 'Protection of rights of Rohingya Muslims', the standard of debate was quite high as the delegates were probing with ideas to change the standard of human rights. All the JMPS Delegates were often pressed to the limits of their skill at negotiations and were seen frantically adding countries to their blocs and writing their resolutions – following which they defended them in particularly 'grilling' interpellation sessions.The Headmaster of The Doon School Mr. Matthew J. Raggett, presided over the event and distributed the various awards for the conference, and appreciated the efforts put in by the students.
---
Rally to Save Rivers.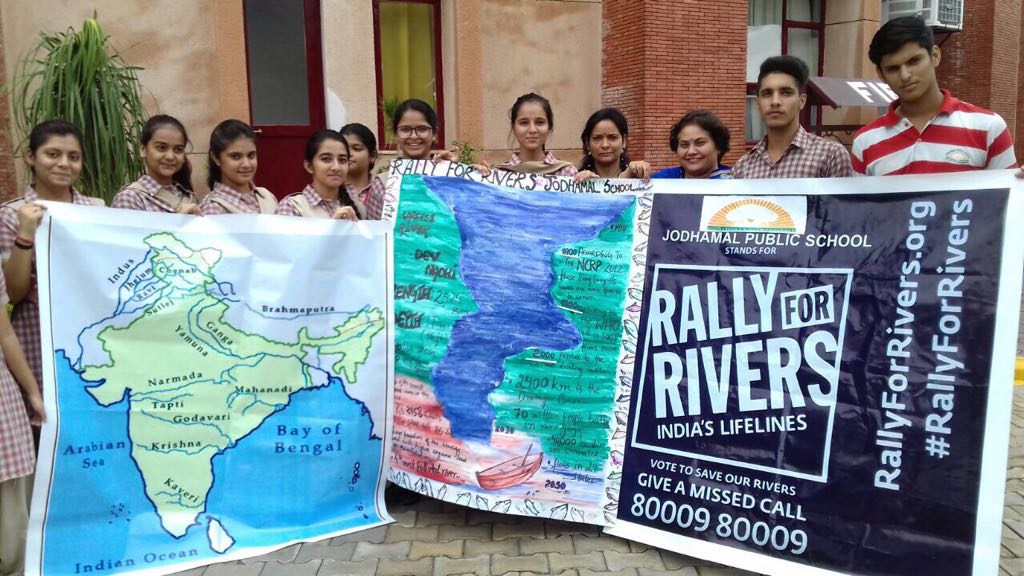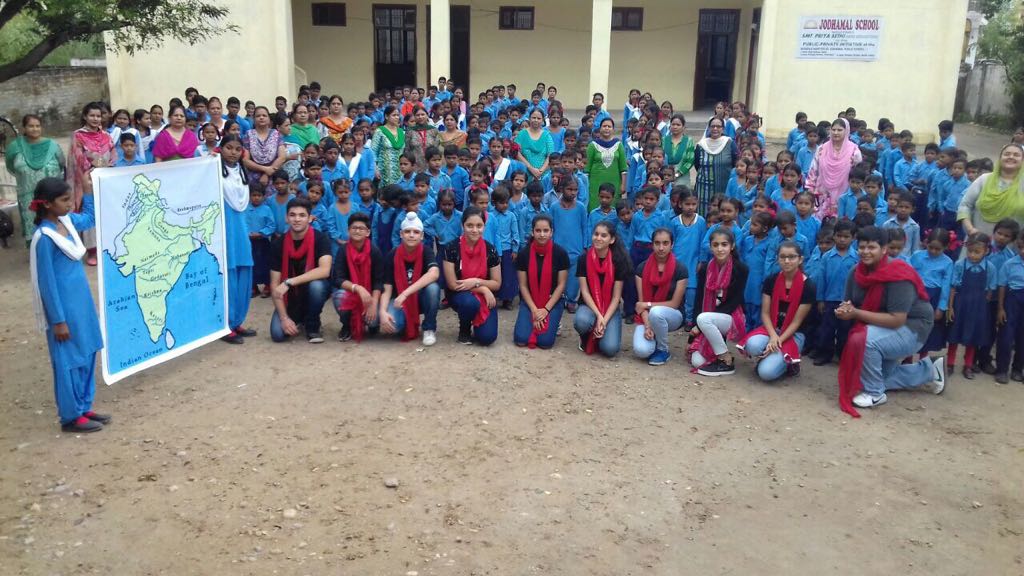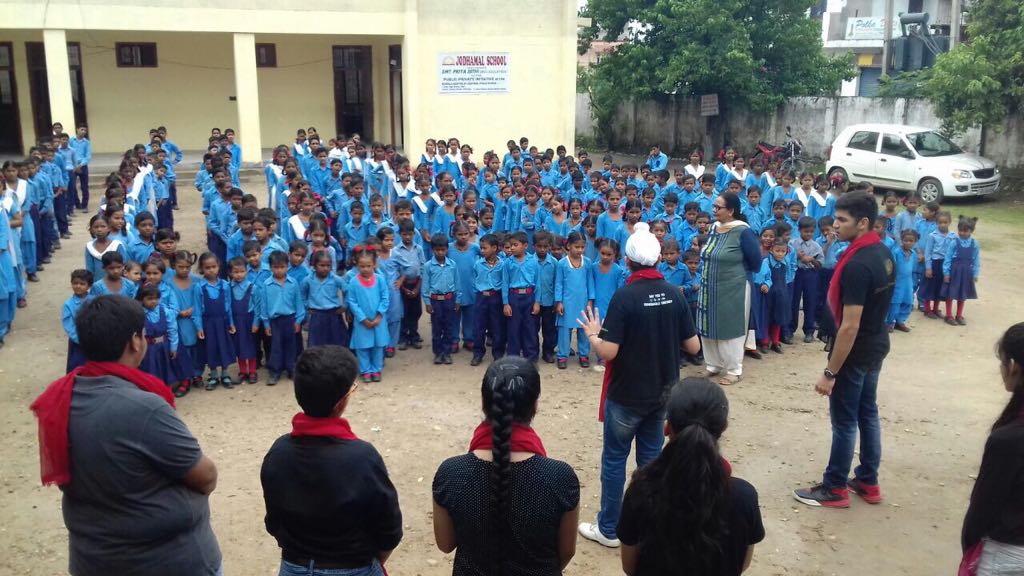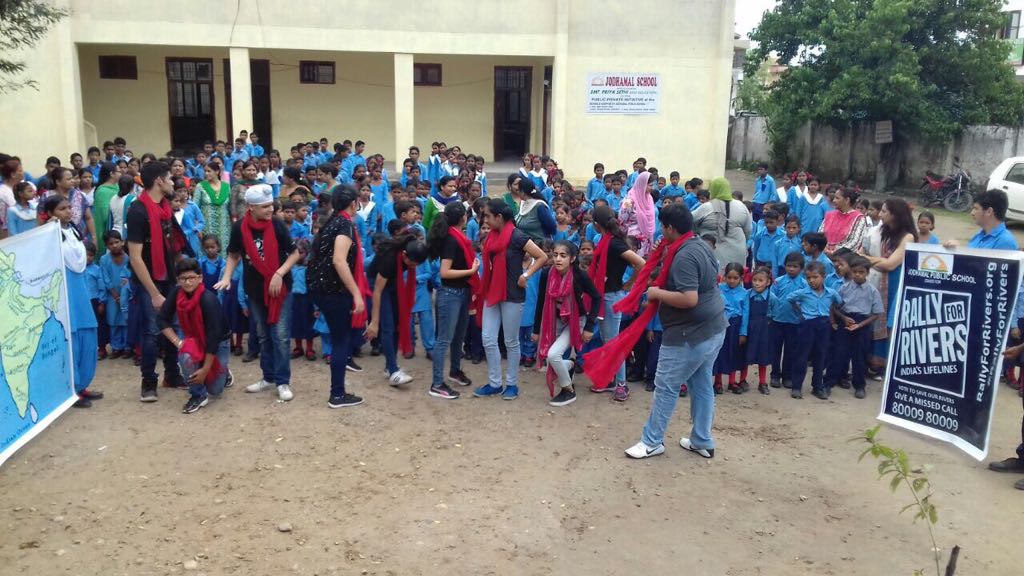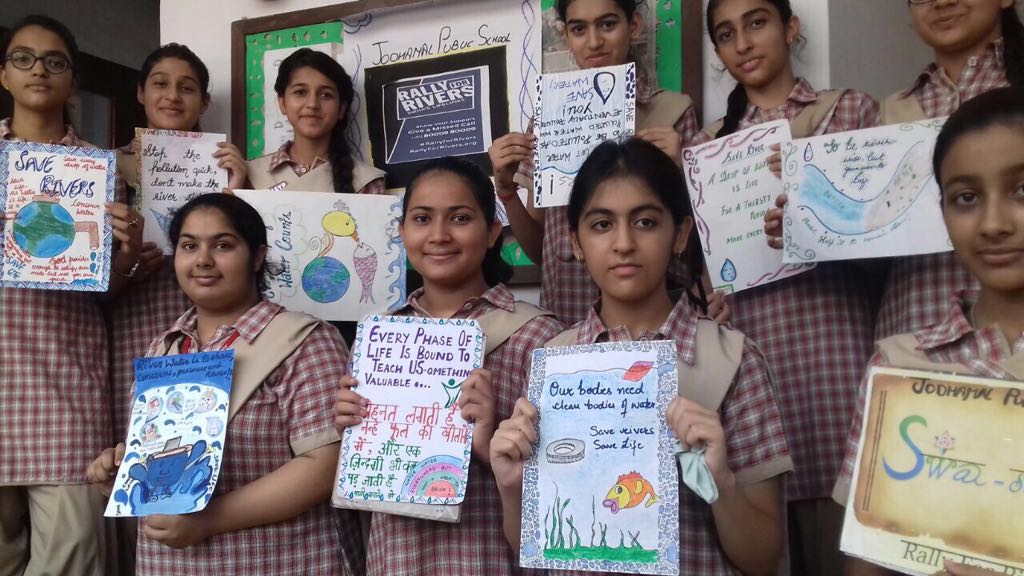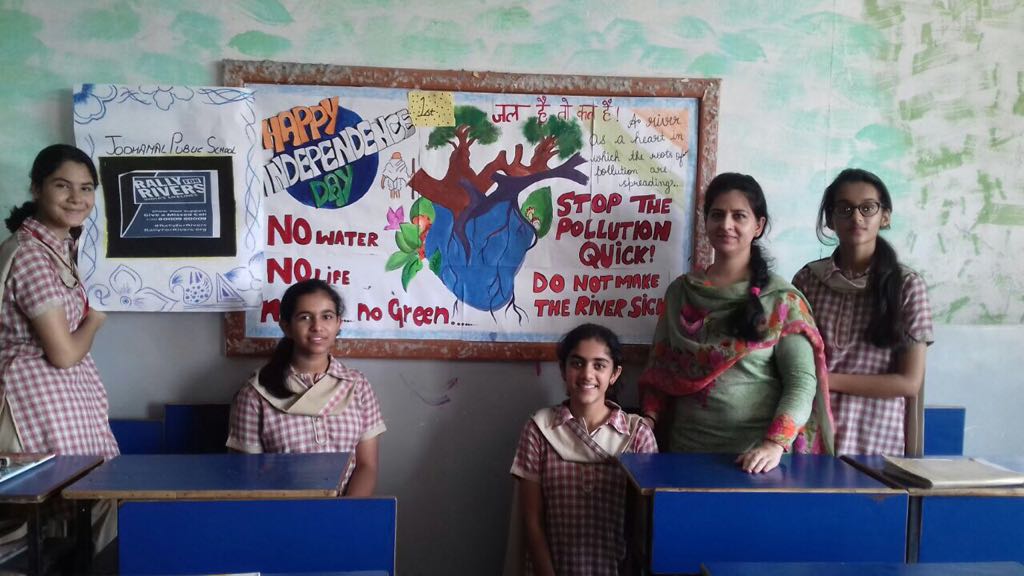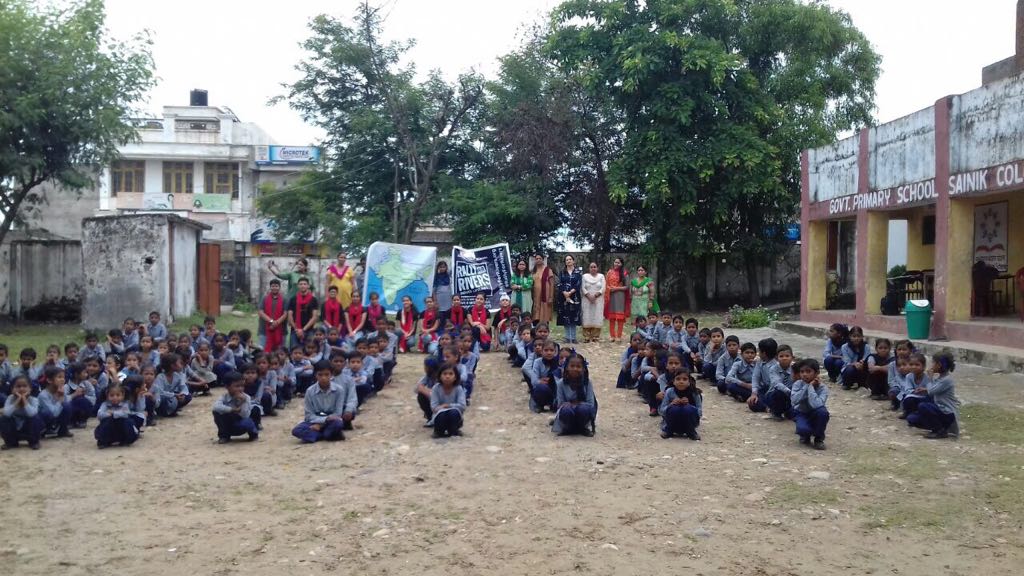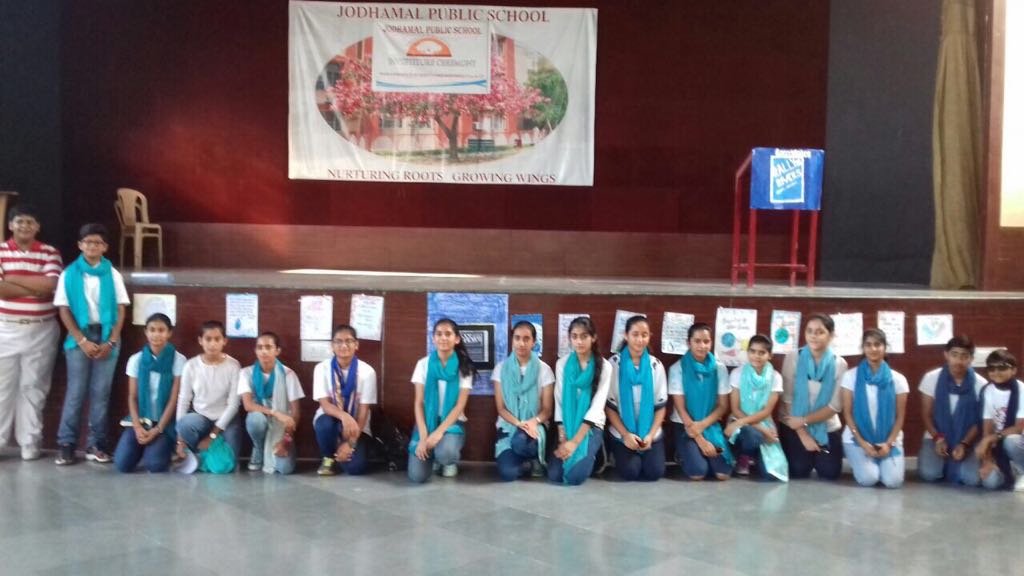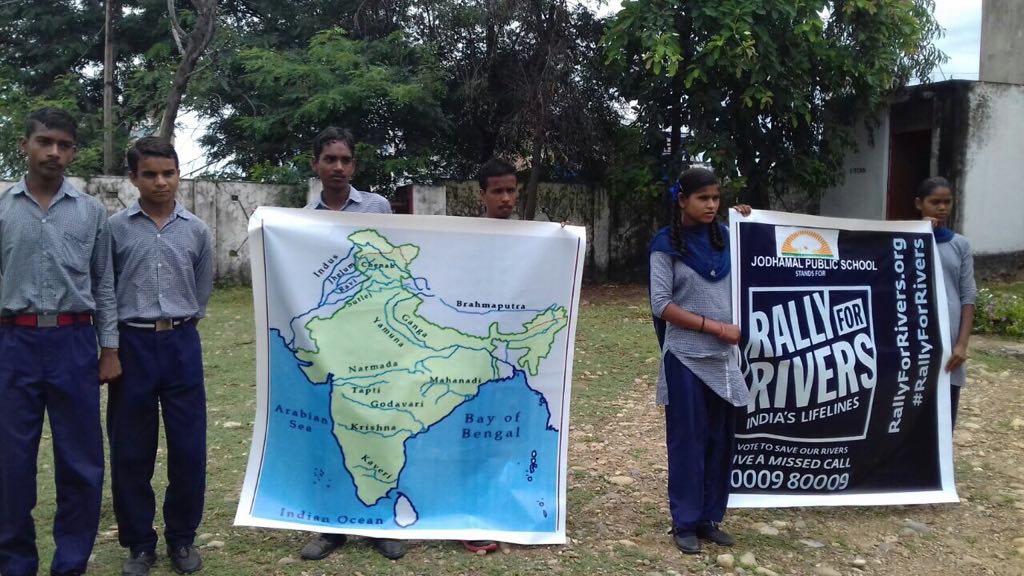 ---
Exhibiton by Nursery Wing.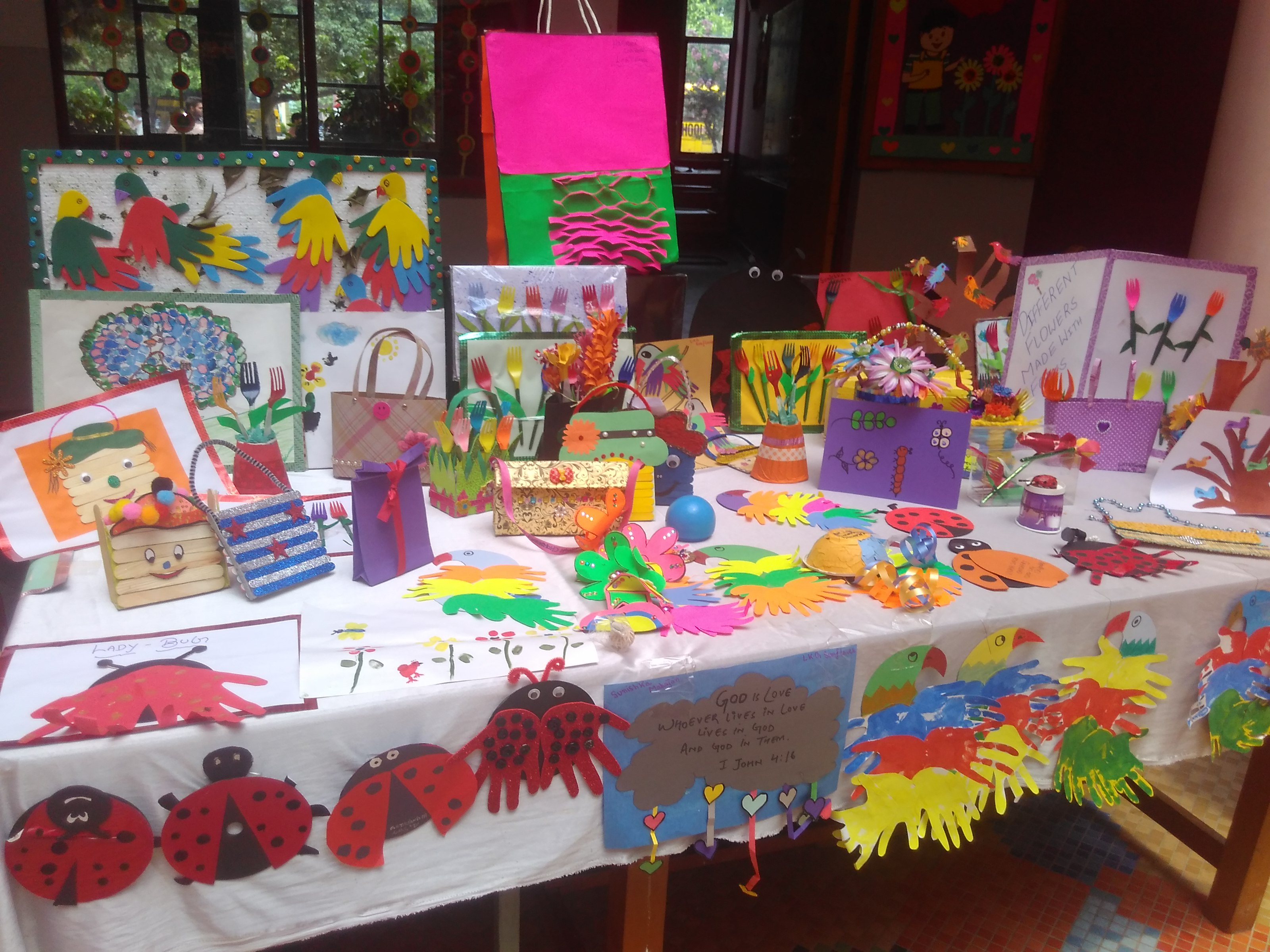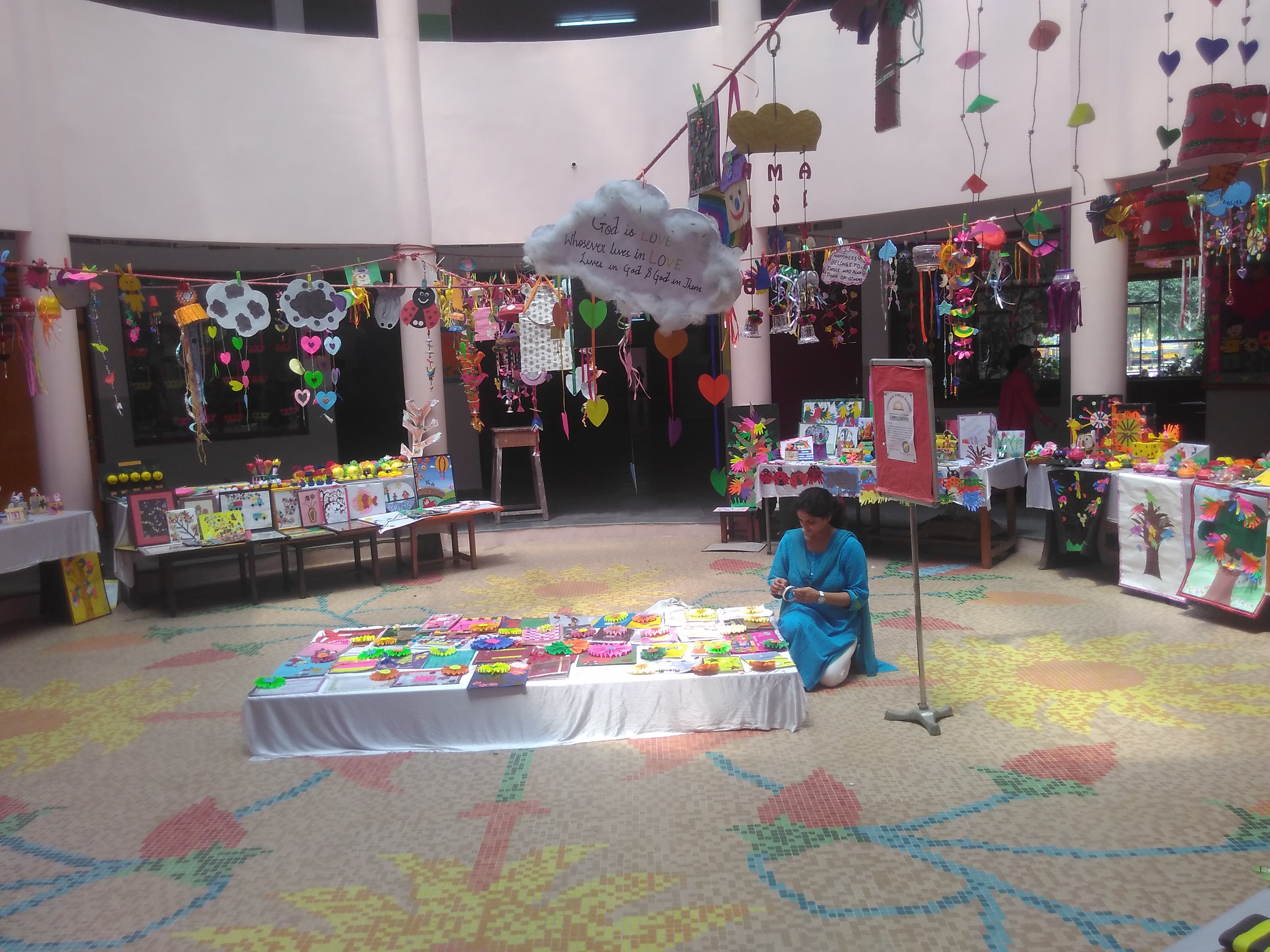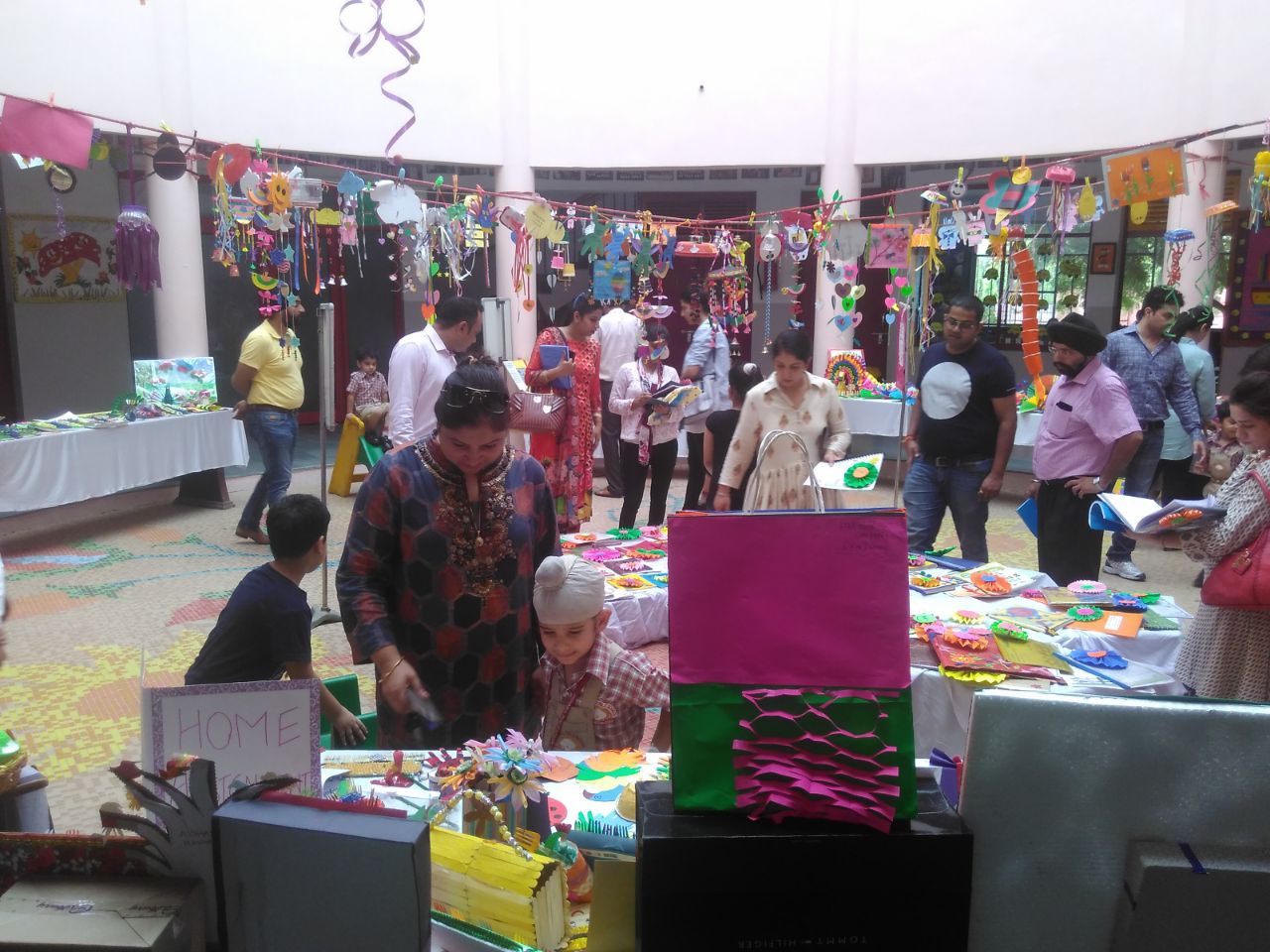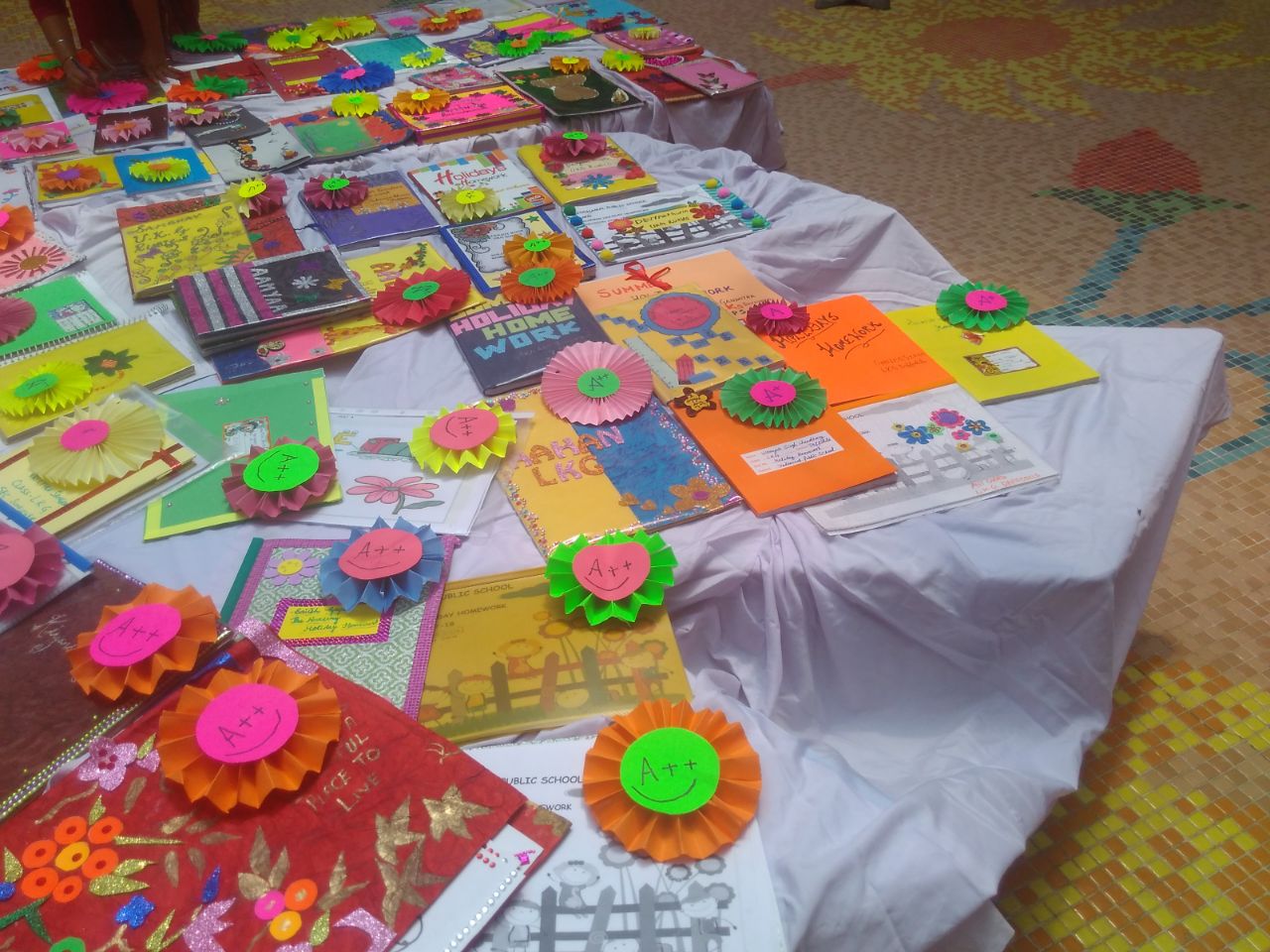 ---
Jodhamal holds Investiture Ceremony
Investiture Ceremony of the Junior School Prefect Council was held at Jodhamal Public school. The pupil were formally invested withauthority, power, right, dignity within the school context. The Junior Kids conducted a Street " BetiBachaoBetiPadao" as a part of the Prime Minister NarendraModi's initiative and then the Chief Guest on the occasion Brigadier Atul Kumar, SM Commander, 26 Artillery Brigade inducted the Prefect Council members to the office in a very formal ceremony. The Student Pupil Leaders the Junior School Head Boy and Head Girl respectively.Arhan Mahajan & Samaira Jamwal took the oath to lead by example without pride or prejudice. The other newly elected Prefect Council are as follows: ASPLs –Navaj Kunal Anand & Uttara Bhushan; Sports Captains --Ayesha Hayaat & Ayam Sharma ; CCA Incharges–Krishika Koul& Moksha Sharma; Eco Leaders –Anmol Kotwal & Vidhi Dhallam: Discipline Incharges -Saksham Mahajan & Rebecca Verma; Challenge House Captains –ArunDev Singh & Adalia Narang; Discovery House Captains --Harmanjot Singh & Iqra Batool Jahangir; Enterprise House Captains --Sachdeep Singh & Ambika Singh ; Invention House Captains Aditya Singh & Smaira Goel were adorned with their badges by the Chief Guest in the Presence of the staff , students and their parents. House Vice Captains of the four houses Mudakkir Latifi, Yana Rai, Shiven Agarwal, Ahmed Ayan, Swasti Gupta, Devansh Sharma, Vadanya Salathia, Sanidhya Gupta, Punish Manhas, Gunjot Kour were also inducted to the office of the Prefect Council of Jodhamal Juniors,a defining moment in a student's life. After the office bearers holding a loft knowledge, courage and confidence, a day when these little bearers were inducted with 'responsibility' took the Oath in the MPH and the Head Boy of Senior School Aabhas Verma Administered the Oath. Former Head Girl Junior School Dania Butt & Former Head Boy Junior School Palmer Singh conducted the complete programme and the Head Girl Manasvini Oswal offered the vote of thanks. Lt. Col. Anuj Kasta, Mr Nandan Kuthiala, Trustee, Ms Arati Kuthiala, Director and Ms Pooja Panthri, Vice Principal of Jodhamal Public School were also present on the occasion. A special kudos was given to the CCA Coordinators Ms Sonia Majahan and Coordinator Ms. Ranju Malhotra for the overall mentoring and meticulous planning of the complete show. Inspite of the bright sun, the children's enthusiasm was not dimmed and their eyes shone bright with the anticipation of receiving their prefectorial badges, the chief guest did the honors of pinning the badges and then the newly elected prefect took the formal pledge. All the parents added the glory to the small function where in his address Brigadier Atul Kumar said that the parents have a big responsibility in honing up the next generation and also parents need to take the onus for the distraction of the students these days in different unpleasant areas and every parent needs to keep a vigilant eye on their child's activities and friend circle. The SPL s and ASPLs also gave the speeches to live upto the expectation of their teachers, parents and their fellow friends in the school. Principal Trilok Singh Bist congratulated the students for being chosen as the little leaders and wished them success at all walks of life. The ones who were not in the Prefect Council list, Principal said that they have even a bigger goal set for them and should work from now only to aim for being the members of Senior School Council once they grow up and till then a self-disciplined life style can make them all keep achieving the impossible.
---
PriyaSethi launched Class Libraries donated by Jodhamal School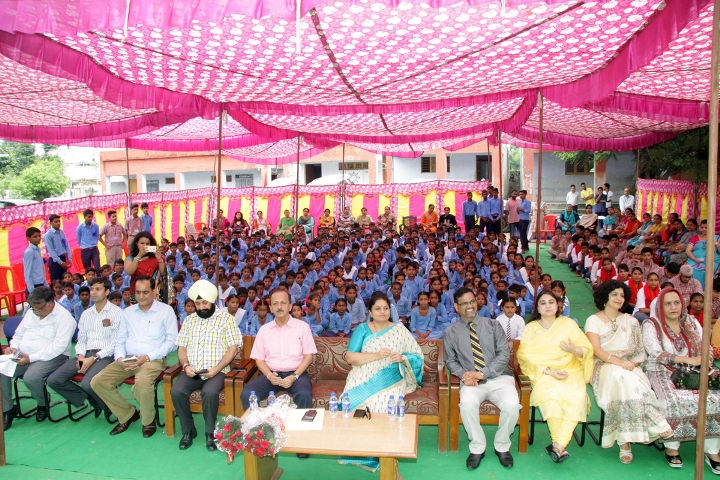 Jodhamal Public School under the Public Private Partnership adopted three government schools namely Govt. High School, Deeli, Govt. Primary School, Sainik Colony, Govt. Primary School, Prithvipur. Since April 2016, Jodhamal Public School adopted these three schools for the development of these schools and carrying out extra co-curricular activities among the students of the Govt. schools. Jodhamal School has also launched a R. B. KuthialaJodhamal Education Foundation Scholarship for girls studying in Govt. schools in the border area of Jammu Province. The modalities of the scholarship are still being worked out and would be open for girls of classes 9th to 11th. Teachers from Jodhamal had been going every week to these schools to carry out activities and to develop spoken skills among these children together with providing notebooks, pens, pencils, black boards, fans etc. for the school as and when needed. Jodhamal made Govt. High School, Deeli students participate in National level competitions like VoxPopuli and Polifest. Two students of Govt. High school Delli were sponsored for the National Level Tech Summit at Vasant Valley School in New Delhi and both the boys Lekhraj and Pawan gave a very good presentation and won accolades from one and all. Today, in a special event, Jodhamal organized a Public Private Partnership initiative to set up Libraries in all three Govt. Schools and Minister of State Education Honourable Mrs. Priyasethi presided over as the Chief Guest. Mr. NandanKuthiala and MrsAratiKuthiala had been generous enough to think of these children who otherwise are deprived of the basic facilities. Govt. School Students presented NukkadNatak on Destiny and the junior kids of Jodhamal presented NukkadNatak on BetiBachaoBetiPadao. Jodhamal is not only honing up the skills of the students but also developing their overall personality by making them participate in different activities and NukkadNataks.PrincipalJodhamalTrilok Singh Bist gave the report on how after meeting the Honourable Governor he was made to meet the then Education Minister JanabNaeem Akhtar who in turn made the then Director Education SmithaSethi to visit the schools and allot the schools to Jodhamal under the PPP. Present on the occasion were S. Ravinder Singh, Director Education, Mr. J K Sudan, Chief Education Officer Jammu and the Head Masters of all three govt. school, teachers and students of all schools including Jodhamal. Programme was anchored by PrakharBist of Jodhamal and Leena Chandra of Govt. High School, Deeli. Mrs. PoojaPanthri, Vice Principal of Jodhamal presented the vote of thanks. Ms. Sunita Gupta Incharge Head Master of Govt. High School, Deeli thanked Jodhamal Public School for the unconditional support provided under the Public Private Partnership. The IAYP InchargeShallu Sharma, Junior Coordinator Sonia Mahajan and the eight teachers who have contributed to this noble cause were also there to share their experiences and the sense of contentment and satisfaction by being the part of this Community Service for last two years.
---
Jodhamal Studenrs Shine at Welham MUN at Dehradun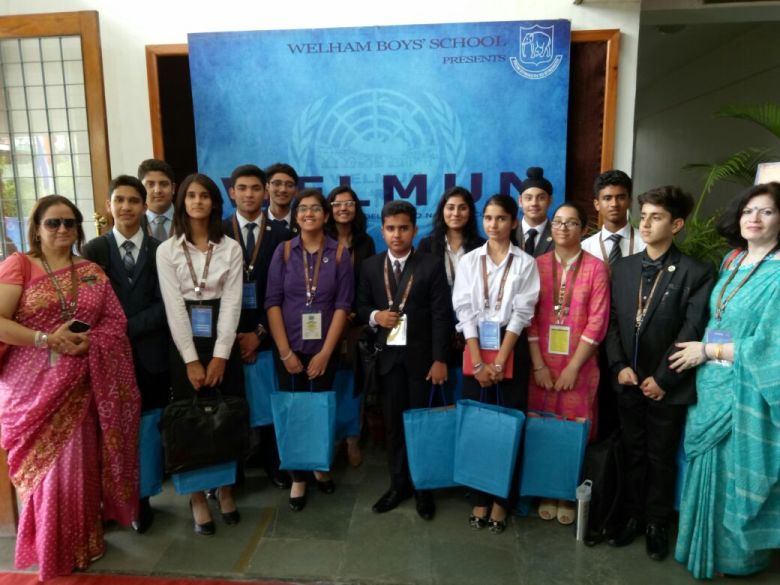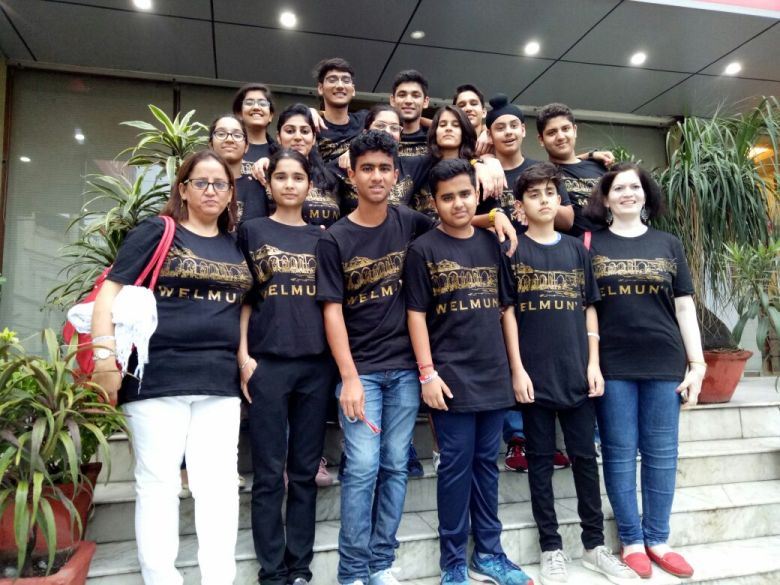 Jodhamal Students won accolades at the WELMUN at the Welham Boys School, Dehradun. A total of 13 students from Jodhamal made their presence felt as delegates of different committees and all of them were recognized during the MUN Session. The WELMUN 2017 which was held between 28th - 30th July concluded today. A total of 26 schools participated in this mega event. It was a great platform where schools like The Doon School Dehradun , Modern School Barakhama Road, Indian high School Dubai, Mayo Girls, Jodhamal Jammu, Bhuvans Chandigarh put up a great competition for all other schools. The Doon School Dehradun got the best delegation. Vidur Kumar and Arsh Mir from Jodhamal public school got honourary mention and Nimisha Shukla and Vaibhav got verbal mention in their respective committees. Nimisha and Vaibhav were in United Nations Security Council Vidur and Arsh Mir were in UNGA 4 - Special Political and Decolonisation Committee. Vidur Kumar & Arsh Mir of Jodhamal were selected for a special crisis committee... Teachers Pratibha Sapori and Neetika Rai escorted the Delegates as Faculty Advisors. The children who comprised the delegation from Jodhamal are Zitin Kaul, Vaibhav , Animisha Shukla, Nimisha Shukla, Vihan Kapoor, Sheikh Sakib, Kritneya Sharma, Arnav Gupta Vatsala Mahajan ,Abhijot Singh,Arsh Mir,Harman Kaur, Jasleen Kaur and Vidur Kumar... Principal Trilok Singh Bist congratulated the delegates for making their presence felt and ensuring the laurels for Jammu and Kashmir. He also appreciated the teachers Bhawna Madaan, Pratibha Sapori and Neetika Shukla for preparing the students so well.
---
Art of Living Workshop conducted for Jodhamal Staff.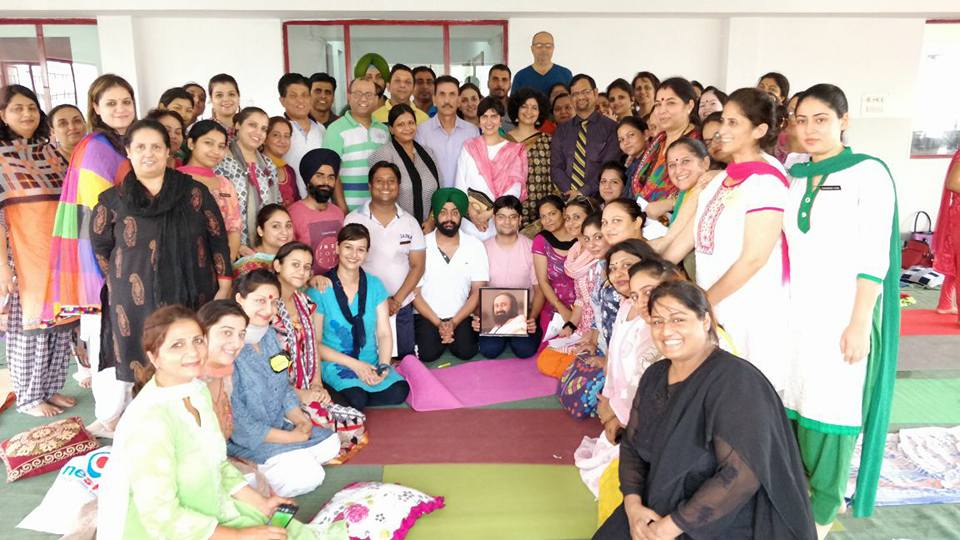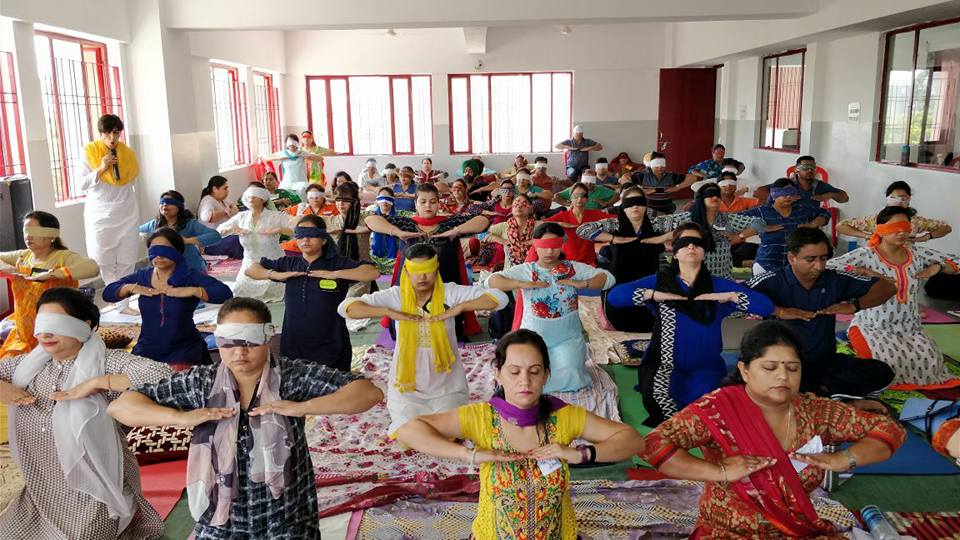 Art of Living Happiness Course was done by 65 teachers of the senior school of Jodhamaland each one felt being transcended... Happiness Course was conducted by Art of Living instructor Ms. ShwetaGolani who came from Bangalore from Shri Shri''s Ashram and is the renowned AOL teacher from Dehradun...without dipping in water we can never truly know how it feels to have a swim? This Happiness Course by Shwetaji made Jodhamal teachers effortlessly sponge up whatever was offered in the Programme in the three days course.. Most happiest three days for each staff member and they all experienced the transition through the techniques taught, processes done and other practical tools taught during the course....Each one went home after completion of the course as a calm, relaxed, healthier, more knowledgeable and happier person with easy to use tools they can use to maintain the benefits of this course for a life time...A happy mind makes us stay calm; make better decisions and improve the overall quality of life and with such feelings the course came to a close.. All teachers appreciated Ms. ShwetaGolani's energy level and knowledge and were highly elated to have been provided this opportunity by the school management....School Principal Trilok Singh Bist appreciated the efforts of the forward looking management which does things out of the box and sets precedence..NandanKuthiala and AratiKuthiala are dedicated to the cause of education in the state and are determined to take the school education to the next level in the state. During the course the Techniques taught to accept the people and situations the way they come, was one of the lesson for all those who get disturb at the slightest of the blow in life. Shweta Golani told everyone that the opposite values are complimentary to each other so if we have some sorrow in life then only we will be able to value the happiness and if one experiences the heat then only he would sense the cold. She also told the teachers to have their opinion and should not become the football of other people's opinion. During the SudershanKriya the teachers felt so relaxed and got transcended to a different world. Art of Living was an experience of an altogether different kind which most of the schools and corporate world is giving to their employees and IIT's are providing to their students and Jodhamal Public School has taken the first step forward and is determined to get it for staff, students, support staff and even for parents in the times to come.