JODHAMAL PUBLIC SCHOOL EXCELS IN TRINITY COLLEGE LONDON EXAMINATION RESULT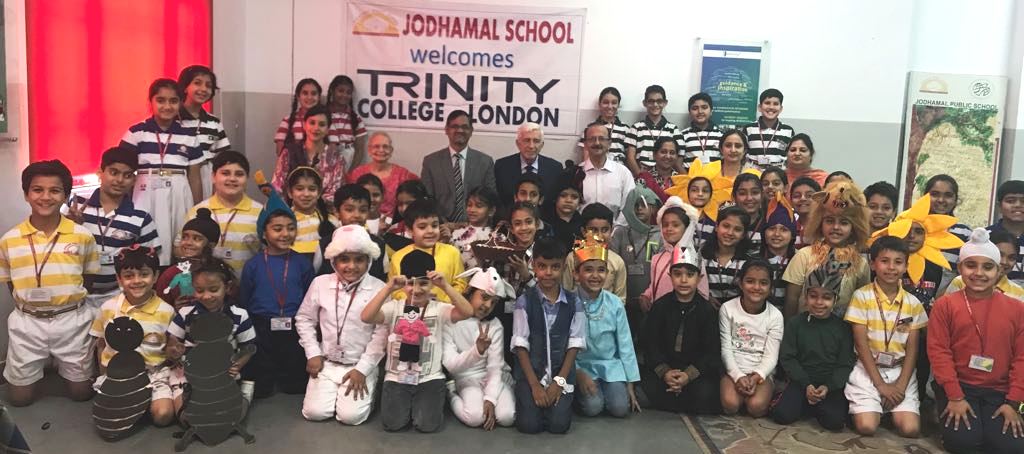 TRINITY COLLEGE LONDON EXAM WAS CONDUCTED RECENTLY AT JODHAMAL PUBLIC SCHOOL. IT OFFERED OPPORTUNITIES FOR EVERYONE INTERESTED IN PERFORMANCE AT ANY LEVEL TO DEVELOP THEIR SKILLS AND UNDERSTANDING IN A WIDE RANGE OF DISCILPINE. 250 STUDENTS FROM CLASSES PRE NURSARY TO CLASS 11 TOOK THIS INTERNATIONAL EXAM.THESE EXAMS ARE SPECIFICALLY DESIGNED TO HELP STUDENT PROGRESS. THEY INSPIRE THE LEARNERS AND MARK THEIR ACHIEVEMENT AT EACH STAGE OF THEIR DEVELOPMENT AND AT ALL LEVELS OF COMPETANCE. THE INTERNATIONAL BOARD EXAM INCLUDED SPEECH AND DRAMA, GROUP PERFORMANCE, COMMUNICATION SKILLS AND YOUNG PERFORMANCE CERTIFICATE. THE STUDENTS WERE MARKED FOR DIFFERENT GRADES. IT GIVES A PLATFORM TO A CHILD AT INTERNATIONAL LEVEL TO RECOGNISE, DEVELOP AND HONE UP VARIOUS SKILLS WHICH ARE A NEED OF THE TIME TODAY, THUS LEAVING THE KIDS CONFIDENT AND BEING RECOGNISED AT THE INTERNATIONAL LEVEL. JODHAMAL PUBLIC SCHOOL IS THE FIRST SCHOOL IN JAMMU AND KASHMIR TO CONDUCT THIS PRESTIGIOUS TRINITY COLLEGE LONDON EXAM IN ITS CAMPUS. THE STUDENTS WERE JUDGED IN THREE DIFFERENT CATEGORIES –PASS, MERIT AND DISTINCTION.AOVE 85% AS DISTINCTION AND ABOVE 75% IS MERIT AND ABOVE 70% IS PASS MOST OF THE KIDS OF JODHAMAL PUBLIC SCHOOL EXCELLED IN THE EXAM WITH A DISTINCTION, VERY FEW WITH MERIT AND ONLY ONE WITH PASS. THE TEACHERS AND THE STUDENTS WERE OVER WHELMED WITH THE EXCELLENT RESULT AND ARE LOOKING FORWARD TO PARTICIPATE IN THE NEXT LEVEL EXAM TO BE CONDUCTED NEXT YEAR IN THE SCHOOL PREMISES. A SPECIAL ASSEMBLY WAS CALLED BY THE PRINCIPAL TO ANNOUNCE THE RESULTS OF TRINITY COLLEGE LONDON EXAMINATION, WHERE, THE STUDENTS WERE FELICITATED WITH THEIR REPORTS GIVEN BY MR.PHILIP THRUPP, THE EXAMINER FOR TRINITY COLLEGE LONDON EXAM FOR THE YEAR 2017-18 . WHO WAS TRAINED AT EXETER COLLEGE OF ART AND THE HARTLY HODDER STUDIO AND HAS TAUGHT SPEECH AND DRAMA TO PUPILS OF ALL AGES AND PUBLIC SPEAKING TO ADULTS. HE HAS BEEN TUTOR OF VOICE AND SPEECH AT WESLEY COLLEGE, BRISTOL AND REGULARLY ADJUDICATES AT FESTIVALS IN THE BRITISH ISLES, IRELAND, THE CHANNEL ISLANDS, SRI LANKA AND HONG KONG. PHILIP WAS PLEASED TO EXAMIN THE STUDENTS OF JODHAMAL PUBLIC SCHOOL AND HAD HIGH APPRECIATION FOR THE KIDS AND FOUND THEIR COMMUNICATION SKILLS AT PAR WITH THE LEADING SCHOOLS OF THE COUNTRY. BESIDES EXAMINING THE KIDS IN INDIA, HE HAS EXAMINED IN JOHANNESBURG, SYDNEY, MELBOURNE, BALTIMORE, INDIA AND CANADA. THE PRINCIPAL IN THE SPECIAL ASSEMBLY CONGRATULATED ALL THE STUDENTS FOR TAKING THE EXAM AND SETTING AN EXAMPLE FOR THE REST BY SCORING SO VERY WELL. HE ALSO APPRECIATED THE EFFORTS PUT BY THE TEACHERS AND THE PARENTS FOR GIVING IN THEIR BEST TO MAKE THE CHILD PROGRESS IN ALL ASPECTS THUS CLAIMING TO DEVELOP BETTER COMMUNICATION SKILLS REACHING TO THE NEED OF THE HOUR. AFTER THIS ACHIEVEMENT JODHAMAL HAS JOINED THE ELITE SCHOOLS LIKE MAYO, WELHAM, DOON, DALY COLLEGE AND LIYOLA ETC. TO HAVE JOINED THE TRINITY COLLEGE LONDON EXMINATIONS AND BECOME A CENTRE OF EXCELLENCE FOR THE STUDENTS. PRINCIPAL APPRECIATED THE SCHOOL PATRON VARUNA ANAND AND RITIKA RATAN WHO WERE INTRUMENTAL IN MAKING THIS HAPPEN AT JODHAMAL BESIDES THE TRUSTEES NANDAN KUTHIALA & ARATI KUTHIALA WHO HAD BROUGHT THIS WONDERFUL BENEFIT TO THE STUDENTS OF JAMMU.
---
Trinity College London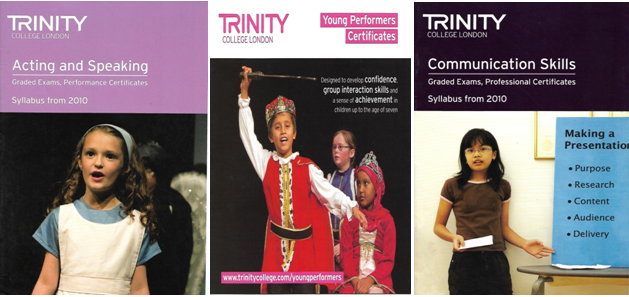 About our graded exams
Specifications for aural tests and improvisation tests are changing for all instruments. The changes apply to all exams taken from 1 January 2017 onwards. See the supporting tests page for new test specifications and information about sample materials. Please note that there is no overlap for supporting tests, and the previous aural tests and improvisation tests can therefore no longer be used.
Our graded music exams offer the choice and flexibility to allow candidates to play to their strengths, enabling them to gain recognition for their own unique skills as performers.
Our music exams:
Recognise that a flexible approach is best, prioritising candidates individual needs.
Offer freedom of choice within assessments, enabling candidates to demonstrate their musicianship in the way that suits them best.
Assess real-life skills that translate naturally from real music-making to the assessment.
Assess skills that are specific to each discipline – the opposite of a one-size-fits-all assessment.
Allow candidates to express their whole musical personalities through options to demonstrate creativity in different ways.
Use diagnostic mark schemes where appropriate, offering precise and specific feedback to inform continued learning.



Exam structure:

Performance is at the heart of Trinity's graded music assessments as we believe that musicianship is most effectively demonstrated through practical performance.

Assessments are strongly performance based.
Grade exams assess practical performance across repertoire, technical work and supporting tests.
No theory prerequisites are required for any of Trinity's performance-based assessments.

Trinity College London practical graded exams are numbered from 1 to 8 in increasing order of difficulty. In many subjects, an Initial exam acts as an introduction to the exam system. Candidates perform three (or sometimes four) pieces, and technical work featuring scales and arpeggios, exercises or orchestral extracts. They also choose two supporting tests from a selection including sight reading, aural, musical knowledge and improvising. Find out more about our supporting tests




Exam structure:

See the syllabus for more information on the breakdown of marks for each section of our exams. View our full Assessment Criteria




Accreditation:

Trinity College London is an awarding body recognised by the Office of Qualifications and Examinations Regulation (Ofqual) in England and Northern Ireland, and by Qualifications Wales. Trinity's qualifications are regulated by these authorities within the Regulated Qualifications Framework (RQF). Various arrangements are in place with government educational authorities worldwide. In the UK, Trinity's Grade 6-8 exams can contribute towards higher education through the allocation of UCAS points.

Drama & Speech

Trinity College London offers an unrivalled choice of qualifications for students and teachers of drama and speech subjects, at all levels of experience and ability.

Our syllabuses provide a structured framework designed to encourage the progressive development of integrated performance and communication skills over time. And our solo and pair graded exams and diplomas are fully accredited in the UK and recognised internationally in many other countries. Exams can be taken by individuals, pairs or groups. Study strands include Speech and Drama, Individual Acting Skills, Group Performance, Shakespeare, Choral Speaking, Communication Skills, Musical Theatre and Performance Arts. Candidates enjoy an entirely free choice of repertoire in all examinations, and we actively encourage you to explore the literature and drama of your own culture.




Grades and Certificates

A wide range of study options are available within our Drama & Speech subjects syllabuses. Teachers and candidates can choose the most appropriate subject area and level for the abilities of individual candidates, pairs or groups.

Diplomas

We offer a comprehensive range of diplomas designed to enable students, performers, teachers, directors and other drama practitioners to develop their skills at an advanced level.

Anthology Online

Anthology Online is a unique free resource designed to offer examples of suitable pieces for the Trinity College London Drama and Speech exams.

Grade and certificate exams

Graded exams may be taken in the following subjects:

Acting and Speaking*
Communication Skills
Musical Theatre and Performance Arts

Additional regulatory information is contained in the Drama specification supplement.

All subjects are available at three levels:

Foundation (Grades 1-3)
Intermediate (Grades 4-5)
Advanced (Grades 6-8)

In addition, Performance Certificates may be taken at four levels:

Young Performers (pre Grade 1; up to age 7)
Foundation (post Grade 3)
Intermediate (post Grade 5)
Advanced (post Grade 8)

Although there is a natural progression through Trinity's drama certificates and exams from Young Performers Certificates to Initial to Grade 8 and then onto Diplomas, candidates may enter at any level. There is no upper age limit, but the Age and Grade Guidance is provided regarding the minimum age for each stage. All successful candidates in the Grade and Certificate exams receive certificates showing their level of achievement as Pass, Merit or Distinction.




Withdrawal of Choral Speaking and Shakespeare grades

Following a syllabus review and in preparation for the publication of a revised Acting and Speaking syllabus, the Shakespeare (solos, pairs and groups) and the Choral Speaking graded exams have been withdrawn.

Certificates will continue to be issued for these qualifications until 31 December 2017.

Guidance on suitable alternatives can be found as follows:

Shakespeare (solo)
Shakespeare (pair)
Shakespeare (group)
Choral Speaking




Speech Communication Arts (SCA)

The Speech Communication Arts exams are designed to encourage the development of spoken and written English for learners aged between 5 and 14 years of age. This is accomplished through the performance of a range of texts, sharing ideas, exchanging views and negotiating; working towards, at the top level, the preparation and delivery of a presentation.

The exams provide teachers with a structure that builds students' confidence and systematically develops the skills they need for achievement in their social and professional lives, while simultaneously developing their imagination and expressive abilities.

The skills developed through preparing for these assessments are:

Interpersonal skills-relating to others appropriately with ease, confidence and awareness.
Expressive speaking-interpreting a range of texts and communicating them imaginatively in performance
Practical speaking-sharing information imaginatively with an audience.
Reflective skills-exploring, recording and reflecting upon the context of practical work in written English
The exams offer candidates and teachers freedom of choice on performance items.
Frequently asked questions
| | |
| --- | --- |
| What levels is SCA available at? | &nbsp Level 1-6 |
| How is it assessed? | Students are assessed in groups of four to six students |
| What do candidates receive? | Learners receive individual feedback and a mark. On passing they also receive a certificate. |
ESOL English language qualifications
(English for speakers of other languages)
Trinity ESOL qualifications are recognisedinternationally as reliable evidence of proficiency in English. Our exams assess and promote the skills needed for effective communication in real life. They're available to individuals, schools and colleges in more than 60 countries.
Who are Trinity exams for?
Trinity ESOL exams-GESE, ISE, SEW and Skills for Life - are intended for candidates who have learnt English as a foreign, second or additional language.
Graded Examinations in Spoken English (GESE)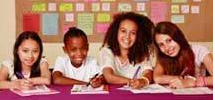 GESE tests speaking and listening.
For learners of all ages - 12 grades available from beginners to advanced (pre-A1 to C2).
Integrated Skills in English (ISE)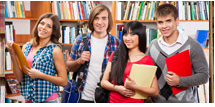 ISE tests speaking, listening, reading and writing. For students preparing for study and work - 5 levels available from elementary to advanced (A2 to C2
Tests for UK Visas and Immigration (UKVI)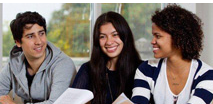 Trinity's Secure English Language tests, approved by UKVI, offered at centres across the UK. Available at levels: A1, B1, B2 and C1.
Spoken English for Work (SEW)
SEW tests speaking and listening in a work context. For people about to start work or who have just started – 4 levels available, from intermediate to advanced (B1 to C1).
Award and Certificate qualifications for adults learning English in the UK – 5 levels available from beginner to advanced (Entry 1 to Level 2).
Trinity Stars
Promotes language learning through drama, music and performance. For children starting to learn English, aged 3-12 – a group award.